Do I need the large or small set of logs for my bio fire?
Some people enjoy the modern, minimalist aesthetic of a bioethanol fireplace without a log set. However, many of our happy customers prefer to add ceramic pebbles or logs to heighten the traditional feel of their wood burner-style bioethanol fireplace. 
Our range of bioethanol fireplace accessories includes reusable ceramic logs and pebbles. We find that our ceramic logs add a traditional look to your bioethanol fireplace, while our ceramic pebbles offer a Japanese "zen" feel to your fireplace insert or fireplace. 
Whether you choose a wood burner-style bioethanol fireplace, a fireplace insert, a freestanding biofire, or a more traditional-looking bioethanol suite, logs or pebbles can lift the appearance of your chosen fireplace. 
What size fireplace logs are best for bioethanol fireplaces?
It depends on personal preference whether you choose the large log set (containing a mix of 9 logs/pine cones) or the small set (including 3 logs). You might enjoy the "full fireplace" look of the large set or the subtle impression of a traditional fireplace provided by the small log set.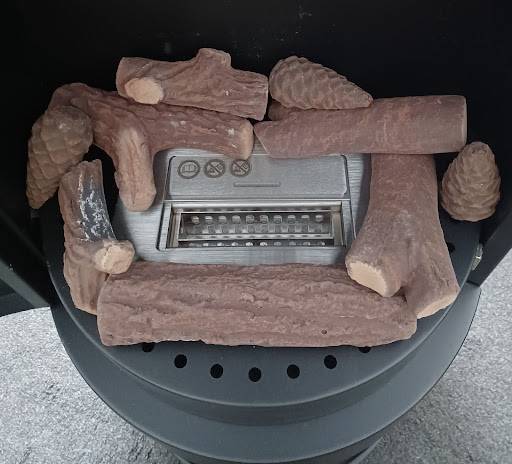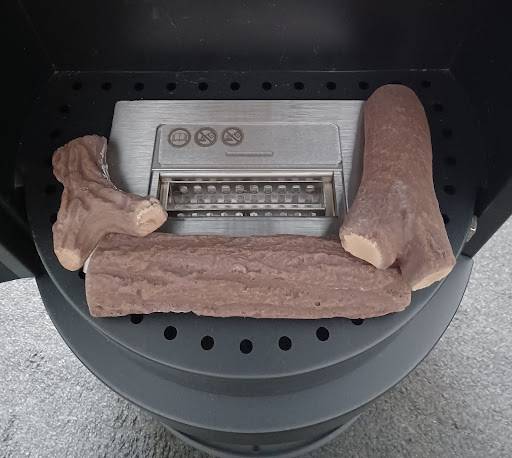 Large log set v Small log set
Whichever you choose, make sure that you keep the opening of the fuel box clear. Never obstruct the flame aperture with your logs or pebbles - locate them AROUND the opening.
https://www.imaginfires.co.uk/faq/question/ajax/faq_id/94/
Glad to hear it — Thanks for the feedback
Was this article helpful?