Impact of coronavirus on deliveries: Where an item in shown as being in stock, we are pleased to say that the vast majorty of orders are delivered within the 5 days advertised, with a very small amount taking up to 7 days. In the event that your delivery is later than 7 days, please contact us with your order number and we will reply as soon as possible (most of our staff are remote working 9am to 4pm Monday to Friday). For items that are shown 'AVAILABLE TO PREORDER FOR DELIVERY IN X WEEKS', this is the latest estimate of a delivery date, and is subject to change. The main cause of any delay is likely to be due to reduced staff at container ports and warehousing facilities due to government guidelines on social distancing at workplaces. If your estimated delivery date changes, you are of course entilted to cancel your order at any time for a full refund. Thank you for your understanding at this time.
Imaginfires only sell Bioethanol Fireplaces and are trusted by many UK retailers to supply biofires to their customers. We take great pride in delivering thousands of biofires all over the UK and Europe (and occasionally further...including the USA, Canada and even Hong Kong!). We're proud to have received many hundreds of great bioethanol fires reviews from customers and have recently joined the respected Trustpilot review scheme from which we continue to receive great feedback and reviews. We understand that you may have many questions before or after purchasing a biofire from us, and we're always delighted to talk with you. Call us on 01443 203994 or email at [email protected]fires.co.uk. We also have an FAQ section here that should answer many of your product questions. Here are 4 more reasons why we believe you will be delighted that you purchased your bioethanol fireplace from imaginfires.co.uk.
Shipping & Delivery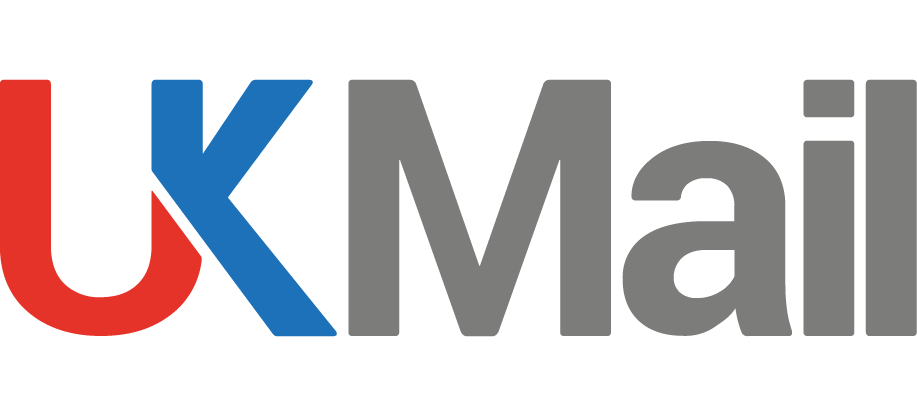 Your order will be delivered within 5 days (except for any items that have been flagged as longer delivery time as stated on the product page of our website). To enable our couriers to contact you to arrange delivery, it is very important that you have supplied us with an email address or a mobile phone number (which would have been requested when you placed your order). On the evening before your delivery, you will receive a text or email message from our courier, UK Mail. This message will confirm that delivery is planned for the following day, but will also include an option to click on the order number and go to UK Mails' portal where you can change to a more convenient date. On the morning of the delivery you will receive a further message notifying you of a planned 1 hour delivery slot. In the event that you are then not available during this attempted delivery, UK Mail will leave a contact card for you to re-arrange an alternative time.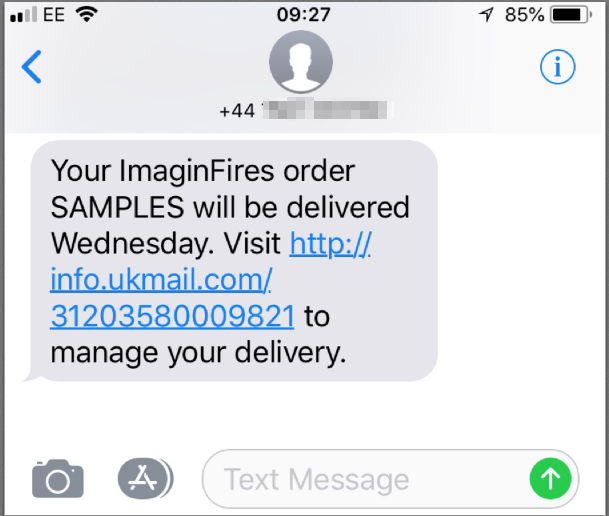 Example of UK Mail Text Message
Secure Payment
We work closely with the experts of payment systems at Paypal. So regardless of how you choose to pay (we accept Visa, Maestro, Mastercard, American Express and Paypal), your payment is guaranteed safe. For full peace of mind about how you are covered when using Paypal, please click here Paypal's Buyer & Seller Protection (a new window will open).




Price Match Guarantee
The imaginfires Price Match Guarantee applies to all bioethanol fireplaces that are sold under the 'Imagin' brand. If you can find our bioethanol fires at a lower retail price on other websites, or at any of the many high street retailers we supply, then we guarantee to beat that price by £10 if you order the same product, with the same specification, from our website (www.imaginfires.co.uk) This price match guarantee applies when you notify us before purchase. Not valid for any products or prices that are brought to our attention after your purchase. Not valid for bioethanol fuel, accessories or any products other than bioethanol fireplaces that are sold under the imagin brand on other e-commerce sites. Products must be identical in colour, material and specification. All delivery charges must also be considered when comparing price. The price match guarantee may be withdrawn at any time at the discretion of Tivolli Ltd. Any products purchased under the Price Match Guarantee and returned to us under the Distance Selling Regulations will be refunded at the price paid. Should you have any further questions, please contact us at [email protected]
Product Warranty
We want you to be delighted with your imaginfires bioethanol fireplace, so we offer a 12 months warranty on all our bioethanol fireplaces. If any of our bioethanol fires develop faults that are clearly caused by a manufacturing or production issue, and occur within 12 months of delivery of the Goods, we will gladly offer you a refund or replacement (if available) for up to 12 months from date of delivery. Please just send us an email at [email protected] detailing the fault. Please check your fireplace for minor scratches or dents before fitting it to the wall. We can not be held liable for any scratches or dents once fitted to the wall. It would greatly help if you could also attach a picture of any problem. We will then get back to you within 72 hours to request the return of the item. Once received back in our warehouse, please then allow us a further 72 hours to examine the product. We will then contact you to arrange a refund or replacement item (as preferred by you, and assuming that the same product is available, or an alternative product at the current value).
Returns
Our aim is to ensure that every single one of our customers receives a high quality service and product. If you are not totally satisfied with your purchase, as long as it is in its original packaging and unused , and you notify us within 14 days of receiving the item, we will collect the order at your convenience. When we receive it back at our warehouse we will refund your purchase cost minus a small £14.99 charge for collection and restocking. For any questions about the products, please do not hesitate to contact us. For full details of our terms and conditions about bioethanol fires that are damaged in transit or if you change your mind, please see our terms and conditions sections 12 and 13 on our terms and conditions page