What Is A Bio Ethanol Fireplace & How Does An Ethanol Fireplace Work?
They may sound complicated, but a bio ethanol fireplace is really easy to use.
Step

Just squeeze the bioethanol from our 'squeezy' bottles into the burner box supplied with your fireplace.

How to use ethanol fireplace?

Step

Using a gas lighter style tool or extended taper, light the bio ethanol fuel. Within just a few minutes a lovely natural and cosy flame will appear.

Step

Use the metal closing rod supplied to pull / push the sliding mechanism over the flame to adjust or extinguish the flame.
Benefits of bioethanol compared to log or gas fireplaces
No need for a chimney

Our bioethanol fireplaces don't need a flue or chimney because they don't give off any smoke!

Environmentally friendly and clean

Bioethanol fuel burns with 98% efficiency, so its clean burning with no unpleasant residue.

Zero or minimal installation needed

Many of ourfree-standing bioethanol fireplaces come fully assembled, whilst others are wall mounted in 40 minutes or less.

Allowed in smoke controlled zone

Since our bioethanol fireplaces do not produce smoke, they are permitted in geographical areas that have smoke controlled zones!

Safe

Are bioethanol fires safe? Our biofires have passed the new European Standard for Bioethanol Fireplaces : BS EN 16647:2015

Adjustable flame

Its easy to adjust the flame size or heat output of most of our real flame bio ethanol fireplaces.

No gas or electricity

All you need is a bioethanol fireplace, and our bioethanol fuel . That's it! Nothing else. No gas or electric source.

Real warming flame

Our biofires give off real heat from a real flame. Nothing artificial here!
What is bioethanol? How does bioethanol work?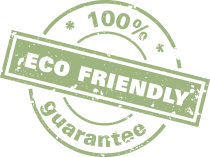 Bioethanol - or simply 'ethanol' is a renewable energy source made by fermenting the sugar and starch components of plant by-products - mainly sugarcane and crops like grain, using yeast.
Clean Emission
bioethanol fuel is completely composed of biological products. The combustion of bio ethanol results in a clean emission: Heat, Steam and Carbon Dioxide.
Carbon dioxide is absorbed by plants. It is then processed via photosynthesis to help the plant grow. This infinite cycle of creation and combustion of energy makes bio ethanol a carbon neutral fuel source.