No smoke, No chimney, No hassle!

Free UK Delivery
Free 12 Months Warranty

No smoke! No chimney! No hassle!

Free UK Delivery
Free 12 Months Warranty
Deal of the week

Very limited stocks!

Eton White

Bioethanol Fireplace

RRP £199.99

Previous price £149.99

Total Saving 41%

Deal Of the week price

£119.99

Deal of the week

Very limited stocks!

Bredon

Bioethanol Fireplace

RRP £549.99

Previous price £379.99

Total Saving 41%

Deal Of the week price

£329.99
Benefits of bioethanol compared to log or gas fireplaces
No need for a chimney

Our bioethanol fireplaces don't need a flue or chimney because they don't give off any smoke!

Environmentally friendly and clean

Bioethanol fuel burns with 98% efficiency, so its clean burning with no unpleasant residue.

Zero or minimal installation needed

Many of our free-standing bioethanol fireplaces come fully assembled, whilst others are wall mounted in 40 minutes or less.

Allowed in smoke controlled zone

Since our bioethanol fireplaces do not produce smoke, they are permitted in geographical areas that have smoke controlled zones!

Safe

Our biofires have passed the new European Standard for Bioethanol Fireplaces : BS EN 16647:2015

Adjustable flame

Its easy to adjust the flame size or heat output of most of our real flame bioethanol fireplaces.

No gas or electricity

All you need is a bioethanol fireplace, and our bioethanol fuel . That's it! Nothing else. No gas or electric source.

Real warming flame

Our biofires give off real heat from a real flame. Nothing artificial here!
faqs
What is bioethanol?
Bioethanol is a renewable energy source produced by a sugar fermentation process. The sugar comes from renewable crops like corn, maize and wheat, so there is a much lower carbon footprint than fossil fuels. When bioethanol fuel is lit inside a bioethanol fireplace, it quickly produces real warming flames, which are a joy to watch and without any of the hassle of woodburner fireplaces. There's no smoke, so no chimney is required.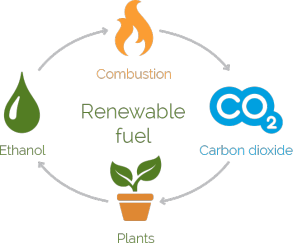 Customer Reviews
20/09/2017 Fast, warm and smart! (by Nyneliyfes)

. . . Got a few weeks ago...came across when looking for a modern style fireplace that we'd just use for a few hours now and again in the colder nights. Look great in 'real life' ..must say, Very easy to use and nice bit of heat coming off them. Recommend!

26/09/2017 Bingo! (by Catzforcath)

Never heard of these fires until recently and must say we love ours. Outer box arrived damaged but the fireplace was fine. Got it 2 days after ordering with some of the coffee fuel. Not a very strong smell of coffee which we like but some may prefer stronger. Great amount of heat..probably can use just 1 of the fuel boxes most of the time.
Blogger Reviews
02/02/2017

When it comes to setting up the fire and lighting it, it couldn't be easier. There's a fuel box inside the stove which you fill with the bioethanol fuel. Once the fuel is in, all you need to do is light it with a long taper. We've used ours several times and it's always lit quickly and efficiently.
- Freshdesignblog
Back to Top