It can be easy to forget how important curtains are to the look and feel of a living room. More than just a means to block out the light once the sun goes down, curtains frame your windows and draw attention to the outside world.
What's more,curtains in living room that are made from well-chosen and chic fabric can help to tie the overall look of your room together and add a real touch of character to your space.
If your curtains are looking drab or tired, it may be time to look into updating your windows with some beautiful new drapery or making some drastic changes to your current set. Indeed, hitting upon the right set of best curtains for your living room can help accentuate the natural light the space usually receives, making it feel airier and more homely.
Where to Start with Curtain Ideas for Living Room
If you're keen to upgrade your drapery but are unsure where to start, we've put together a collection of home curtain ideas for living room, detailing how to decorate your living room with curtains.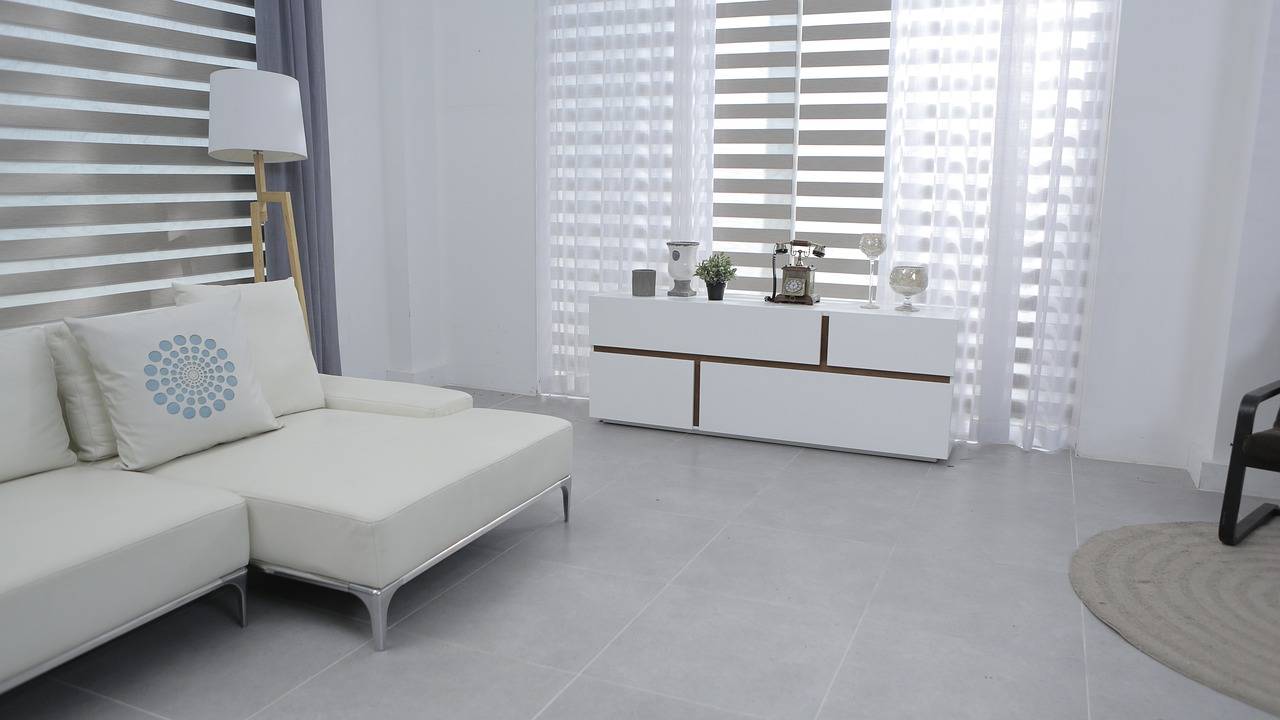 1. Customise your old curtains
Before splashing out on a pair of shiny new curtains, it may be worth considering whether your current set can be customised. There are heaps of possible ways for crafty types to customise their own drapery. You could, for example:
Dye your curtains: If your curtains are already a fairly light and neutral colour such as white, beige, or cream, it may be worth dyeing them to add a flash of colour to your living room.

Shibori dyeing

- a traditional type of Japanese tie-dye, is an easy way to give your curtains a bright and whimsical edge.

Layer your curtain up with other fabrics: Ever thought about giving your curtains added stripes, patterns or shapes? Why not appliqué some extra fabric onto your drapery? If you're a whizz with the needle or sewing machine, adding some tasteful stripes or floral appliqué is a great way to achieve a homely and totally unique look.

Create a cute tie back: If you're not ready to commit to a new pair of curtains or are a renter unable to make major modifications to your living room, it may be worth fashioning a

homemade tie back

. Tie backs are used to stop your drapery falling back over the windows during the daytime and keeping the room airy and light.
Looking for the right product to complement your new-look curtains in the living room? Try out an eye-pleasing bioethanol fireplace. They generate heat and greatly elevate the overall look of any room they're placed in.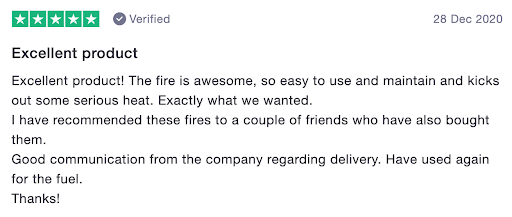 2. Experiment with an alternative curtain rail
Most of the time, curtain rails are considered as having a purely functional role. However, there are plenty of eye-catching curtains rails and rods out there that will add a real touch of class to your living room. Again, you may want to give your curtain rail the DIY treatment using upcycled materials.
3. Purchase some curtains with an opulent feel
If you're looking to purchase a brand new set of curtains, it is important to think about what kinds of fabrics will look best in your room. Generally speaking, velvet, silk, faux silk, and linen are considered the best fabrics for living room curtains as they are fairly hard-wearing and will hang well. What's more, they are soft-feeling materials that will add a hint of chicness to your room in an understated way.
If you decide to go for a bright and bold colour, faux silk is more than likely to be the best option for you as it is durable and the colour is less likely to deteriorate.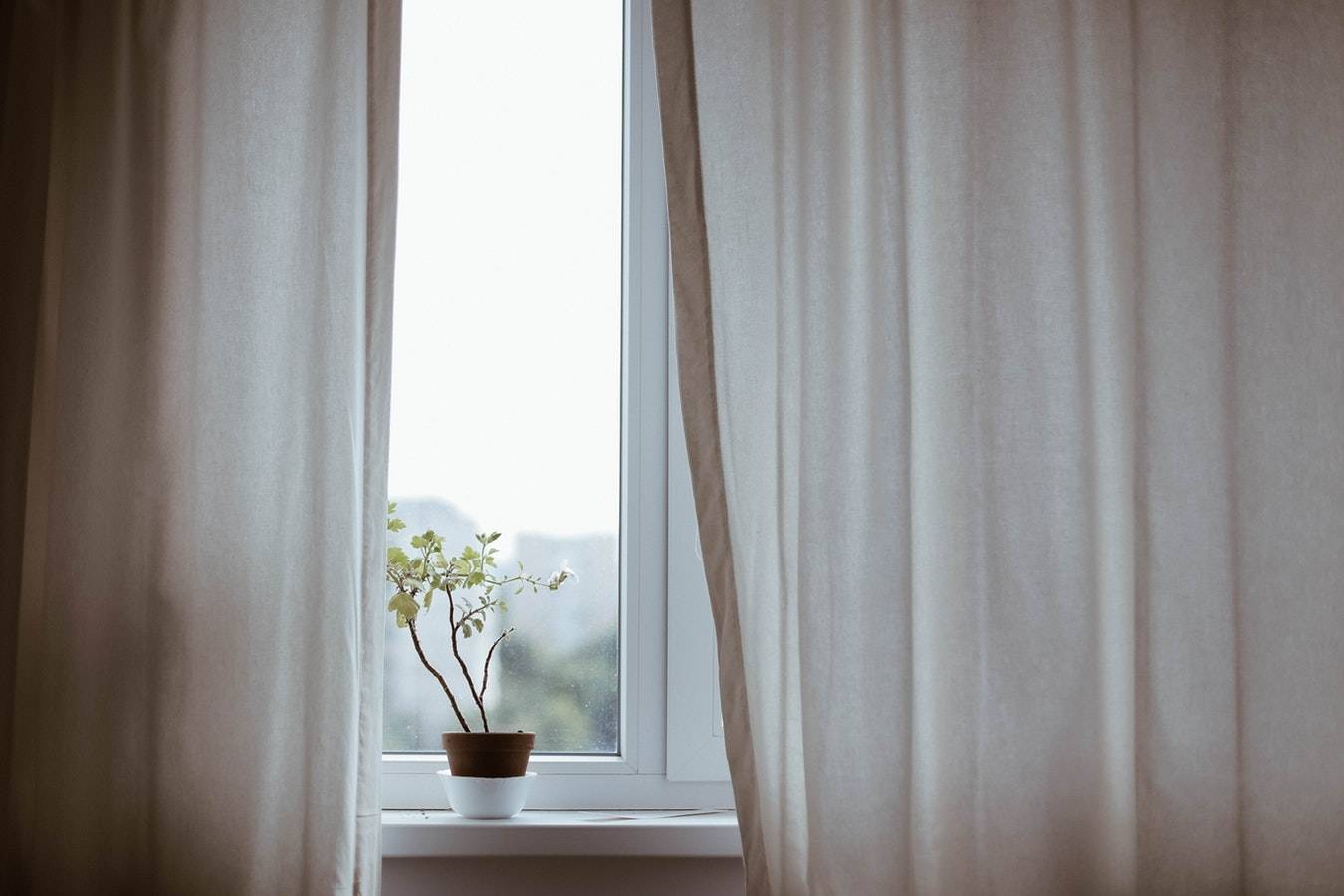 If you live in a particularly cold area or your windows are not particularly effective, heavy materials such as velvet, suede or tweed are probably the best alternatives for your needs. Indeed, these materials can effectively retain heat and block out light and are particularly effective if they also feature a lining. Lined curtains are very common and will generally feel fuller and more sumptuous than unlined drapery.
4. Alter the length or position of your curtains
It may seem like a fairly trivial step, but altering the length and position of your drapery can drastically improve the overall look and feel of your living room. Indeed, hanging your curtains much higher than your windows (if this is possible) will make your room feel much higher and, by extension, grander. Of course, if you decide to do this, you will need to make sure the curtains are long enough to cover the entire window.
If you'd like your curtains to look fuller and lusher, it may also be worth adding a few inches of drapery on both sides. As well as giving a sense that your windows are wider and the room is vaster, this will make your curtains more effective at blocking out light.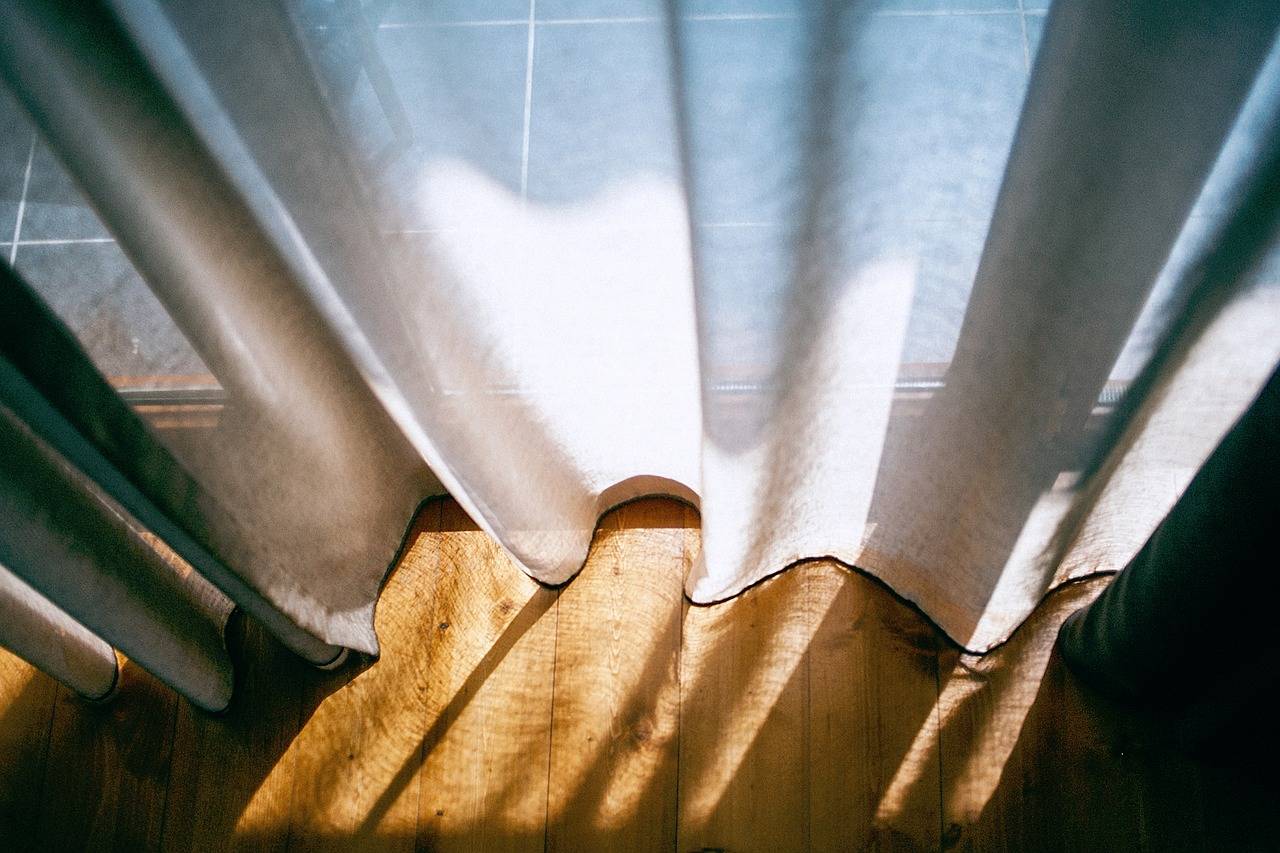 5. Choose neutral drapery for a simple look
If you're after a simple curtain design for your living room, it is a good idea to opt for minimalist beige or cream tones. This is a particularly good idea if the space in your living room is fairly tight and you want to make it feel bigger and less "busy". Vintage rococo drapes are the epitome of minimalist chic and will help to bring a sense of peace and calm to a room.
6. Secure some sheer curtains for a bright and breezy look
If you live in an area that doesn't get particularly cold or a willing to change your curtains according to the seasons, it may be worth investing in some sheer curtains for home. Sheer curtains will help to make your room feel light and summery, and the way that sunshine cascades through sheer curtains is enough to make anyone feel joyous and content.
As you are unlikely to be sleeping in your living room, you do not need to think so much about blocking out light. Indeed, the waning light of balmy summer evenings is a great way to add some romance to your room.
7. Turn to blinds instead
If none of these home curtain ideas for lounge appeal to your taste, it may be worth looking into some fabulous blinds. This might be your cup of tea if you want to be able to adjust the amount of light that your living room receives or to avoid the care and upkeep pertaining to curtains (they take a fair amount of washing).
Pick the Best Curtain Ideas for You
Which one of these living room curtain ideas you will be implementing in your house? Try out new curtains designs for living room and share your thoughts!