As anyone with an interest in interior design trends will be well aware, the Danish concept of 'hygge' has been a hot topic in recent years. Despite such popularity, however, few people actually know what hygge really means and implementing it in your home can seem like a tricky task. Fortunately, we've put together a styling guide to help you transform your property into the cosy Danish-style hideaway you've been dreaming of.
What is hygge decor? What is hygge design?
Put simply, hygge (pronounced 'hue-gah') is a Danish word and concept that means something along the lines of enjoying the simple pleasures in life through friendship, warmth, and comfort. It was first coined sometime in the eighteenth century and has been an enduring part of Danish culture ever since.
As well as encompassing a general outlook on life, hygge is something that can be attained through the interior design of a home. The primary aim of hygge decor style is to generate an atmosphere of peace and serenity that can mitigate stress and nurture meaningful bonds between friends and family.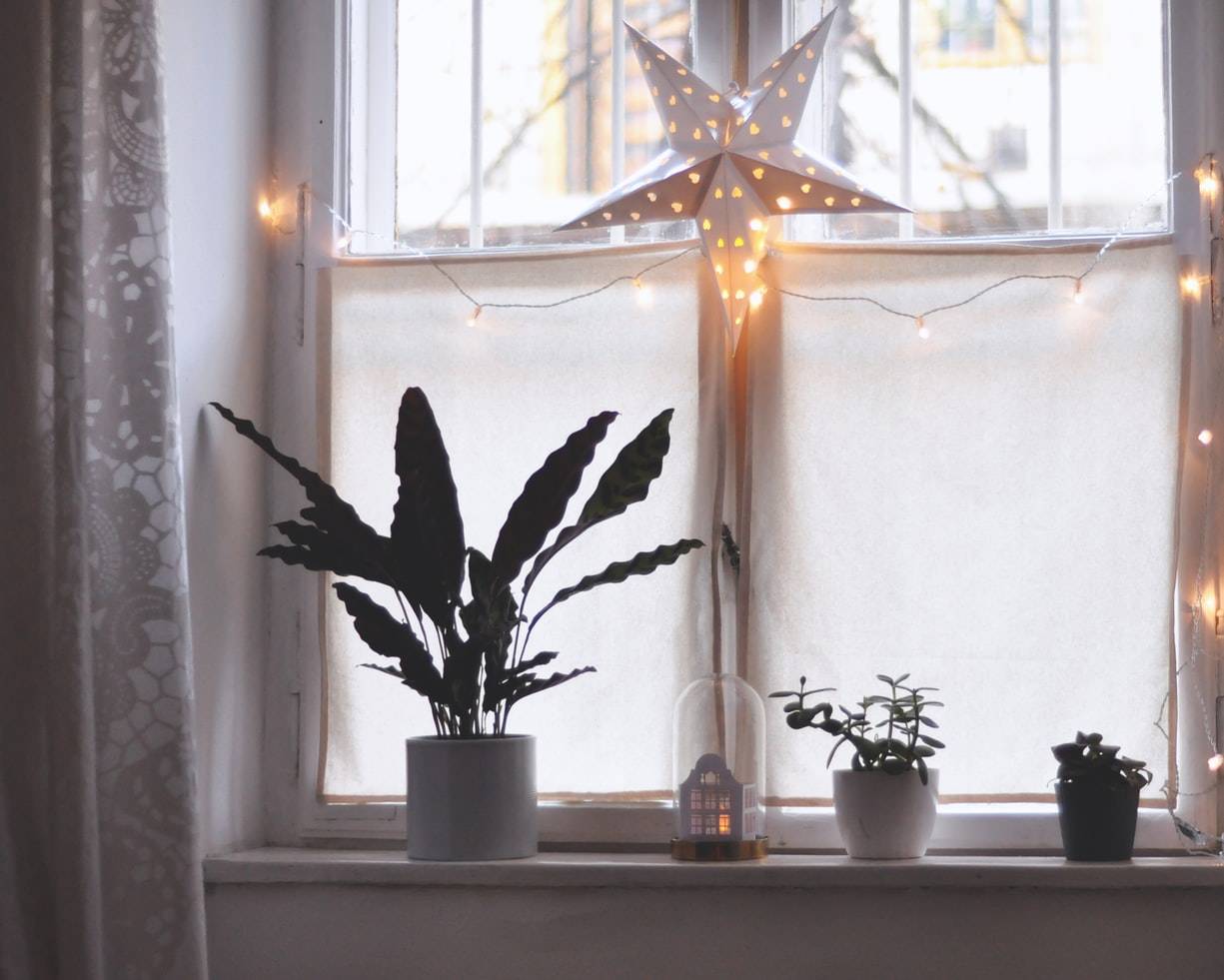 For example, effective hygge decor ideas should help you to:
Live in the moment and feel grateful for your good fortunes

Surround yourself with family members and friends

Pursue new hobbies

Recycle and reuse as much as possible

Absorb your surroundings

Control your stress levels

Appreciate life's small wonders

Get lost in a good book
Generally speaking, those attempting to create Danish style hygge spaces within their home should try to keep things looking simple. Effortless chic is the name of the game.
At this point, you may still be wondering, "what is the minimalist decorating style I need to embody for a hygge home?" Well, here's how you can achieve it:
1. Opt for a neutral colour scheme
Hygge colour schemes should be easy on the senses, helping to nurture a sense of total peace and harmony. Unsurprisingly, therefore, you should avoid eye-catching colours such as red, green or purple, instead opting for classic neutral tones such as beige, cream or grey. If you feel that these colours lack personality, however, you may be able to get away with subtle pastels such as very light blue, dusty pink or lilac.
2. Warm up your room with some scented candles
Candles are an excellent tool for unwinding at the end of a long and testing day. Whether you decide to line a few up to accompany your bath time or place a few on your coffee table to use during a gathering of friends, the soft glow of a candle really epitomises the hygge spirit. You could even try some aromatherapy and a scented candle tailored to your mood. Lemon, lavender and jasmine, for example, have all been shown to calm a wired mind and mitigate anxious feelings.
3. Cosy up your bedrooms
Cosiness is absolutely central to the hygge ethos, particularly when it comes to bedrooms, and is surprisingly easy to achieve. To make your sleeping spaces feel as warm, safe and snuggly as possible, you could try a variety of blankets, pillows and throws to layer on top of your bed (the softer the better!) You could also do this for any secret nooks in your home such as love seats or window benches.
4. Add a touch of magic with some indoor fairy lights
Fairy lights should not be restricted to the festive season as they are a great way to spread a soft glow throughout a room. If you really want to embrace the hygge spirit, why not string up a set of lights and adorn them with pictures of loved ones and friends having a good time. This can be done with decorative pegs available from your local craft store or online.
5. Bring a biofire into the picture
Denmark is a chilly country for much of the year and an important part of the hygge tradition is huddling around a fireplace to warm up after a day in the bracing cold air. In this way, getting a fireplace that is easy to use, aesthetically pleasing and environmentally sound is a great way to embrace hygge style in a way that fits with twenty-first-century life.
This is where bioethanol fireplaces come in. These smokeless but real fires will help you to discover the bonding power of a fireplace in a way that is safe and will not pollute the air in the same way that a wood-burning fireplace would.
6. Look out for cosy textures
Sometimes, domestic cosiness can be achieved by honing in on the finer details of your interior design. Look out for soft or rustic textures such as faux fur, velvet, wool, or warm, natural wood. Introducing velvet drapes or a rustic, untreated wooden coffee table, for example, will add a point of interest to an otherwise minimalist room. They will also provide interesting textures that you will be able to touch or stroke during a cosy night in. Remember that a hygge room is meant to delight the senses in a variety of ways!
7. Include plenty of storage space
One of the fundamental principles of hygge is relaxation, something that often comes into conflict with today's 'always-on' world of digital media. Electronic devices such as laptops, televisions, and phones can destroy hygge vibes, so it is worth ensuring that you have plenty of storage space in which to hide away electronic devices during visits from friends and family members.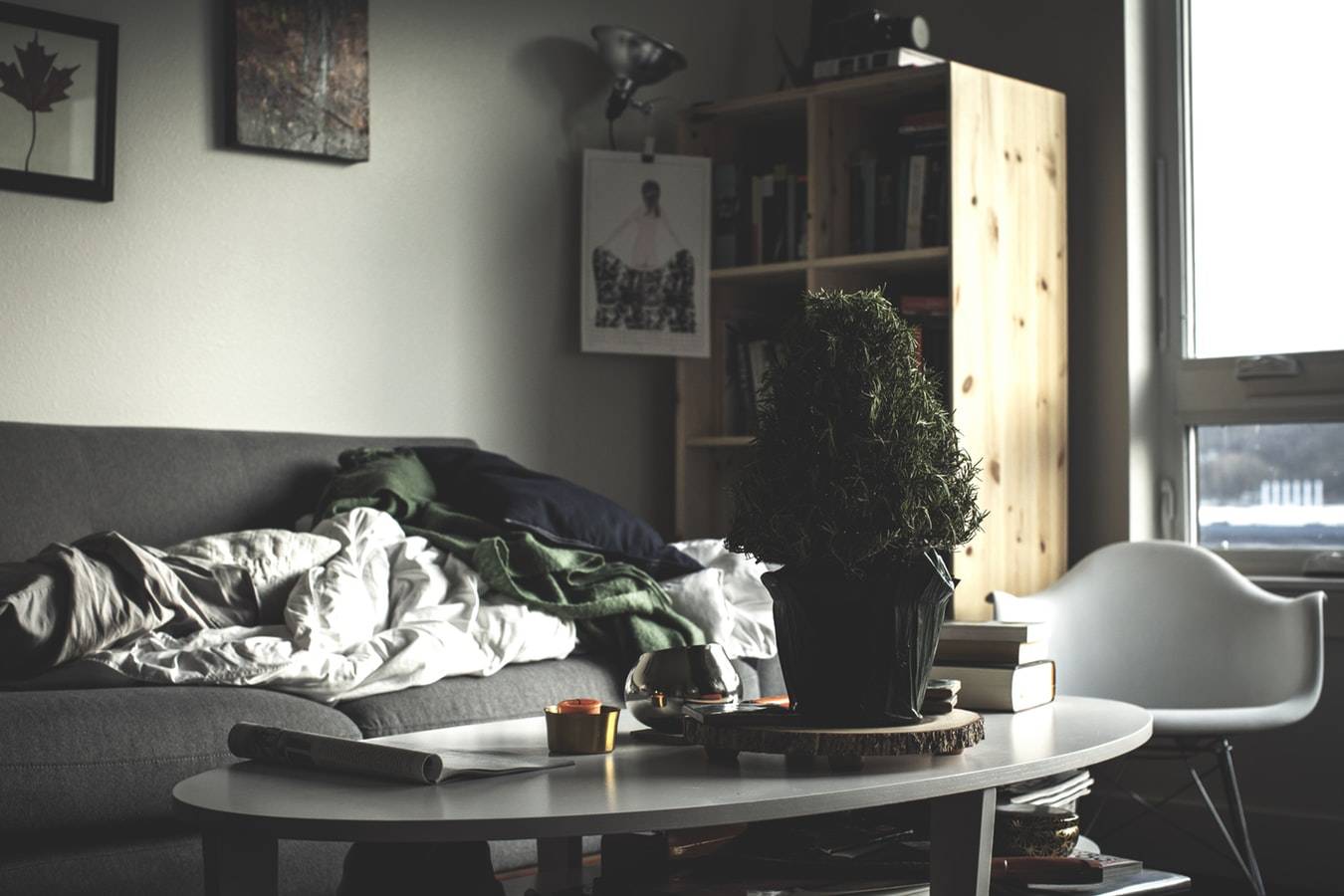 8. Set up your very own relaxing spa in your bathroom
There's no better way to unwind at the end of a taxing workday than with a long bath. To make your bathroom as peaceful as possible, try clearing away any unnecessary clutter and investing in small accessories to help you feel pampered. You could try purchasing some new super-soft robes, candles, or warm spotlights, for example.
9. Select a single centrepiece for your living room
The living room is the heart of the home and, therefore, the place where embracing the hygge ethos is most crucial. In this way, it is important to adopt a hygge centrepiece for your living room that will bring everyone together in moments of bonding and friendship. We suggest that readers opt for a biofire as the perfect central ornament to a room. All you need after installation is a group of friends and a few beers!
10. Personalise your space
As friendship and good times are such important aspects of hygge, it is vital that you show this off with personalised accessories for your home. This could include items such as books, antiques, vinyl records, old photos, or personal paintings. The list really is endless!