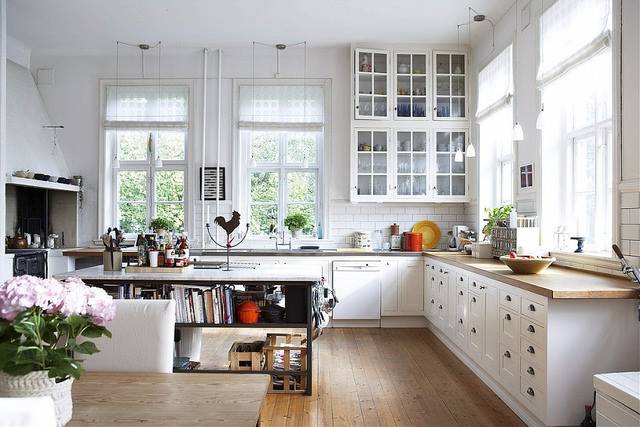 Our Scandinavian neighbours are used to shorter days and longer, colder nights. As such, they understand the need for a warm and inviting living space.
However, this trend is now spreading all over the world and is increasingly popular in the UK. More people are realising they share the same desire for a modern, yet cosy living space to relax in when the nights get cold.
If you believe that Nordic design is right for your home, then you're probably wondering how to conjure up cosy living room ideas for you and your family. Overall, your focus should be on crafting a simple, minimalistic, clean space and here are 20 tips to help you do exactly that.
1. Warm your senses with a wood burning fire
The nicest and most authentic way to create a warm and inviting living space is to include a wood burning fire.
This is also very in-keeping with Scandinavian homes as almost all of them would have a real wood fire to generate heat. In other Western countries, we rely heavily on central heating systems as an alternative, but it simply does not have the same effect.
There really is no other feeling like staring into the flames of a fire, and the smell it creates deepens the sense of warmth and nature inside of the room.
If however you'd prefer not to go through the expense or inconvenience of having your chimney checked and maintained to accommodate a woodburner, then a great alternative would be a bio ethanol wood burner. These require much less maintenance and are great for homes that don't have an inbuilt chimney or flue!
You can also use them outdoors!
2. A bright candle display is the perfect alternative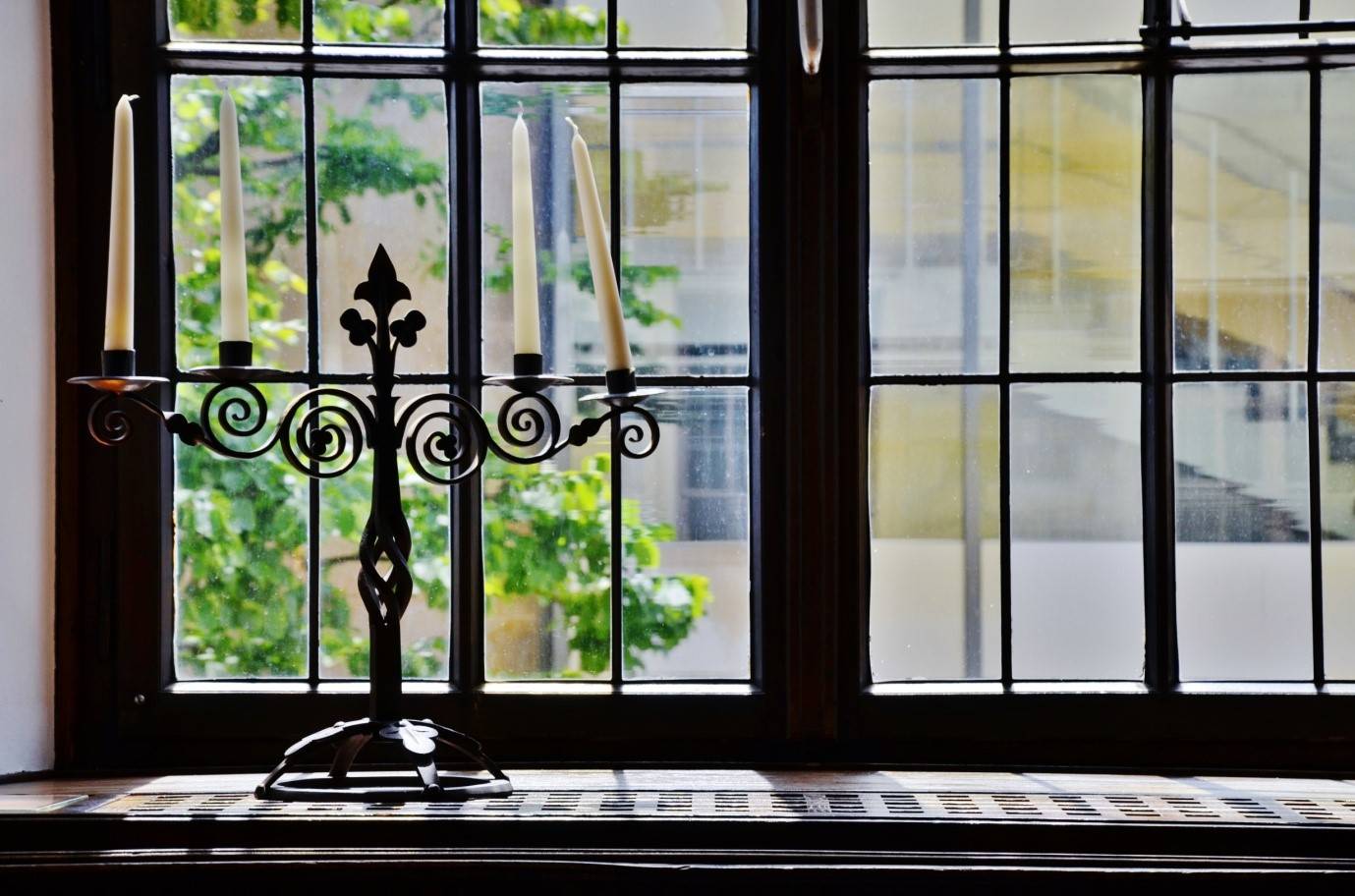 Source: pxhere.com
For many homes, including a wood burning fire is simply not practical or feasible.
But don't worry, you can get a similar effect through candles. Create a display that includes lots of candles arranged in random patterns. Perhaps by having an array of shelves on the wall or having candle holders coming out from the wall.
Either way, when brought together, even ten small flickering flames mimic the effect of a real fire and add greatly to the ambiance of the room.
3. Use natural wood wherever possible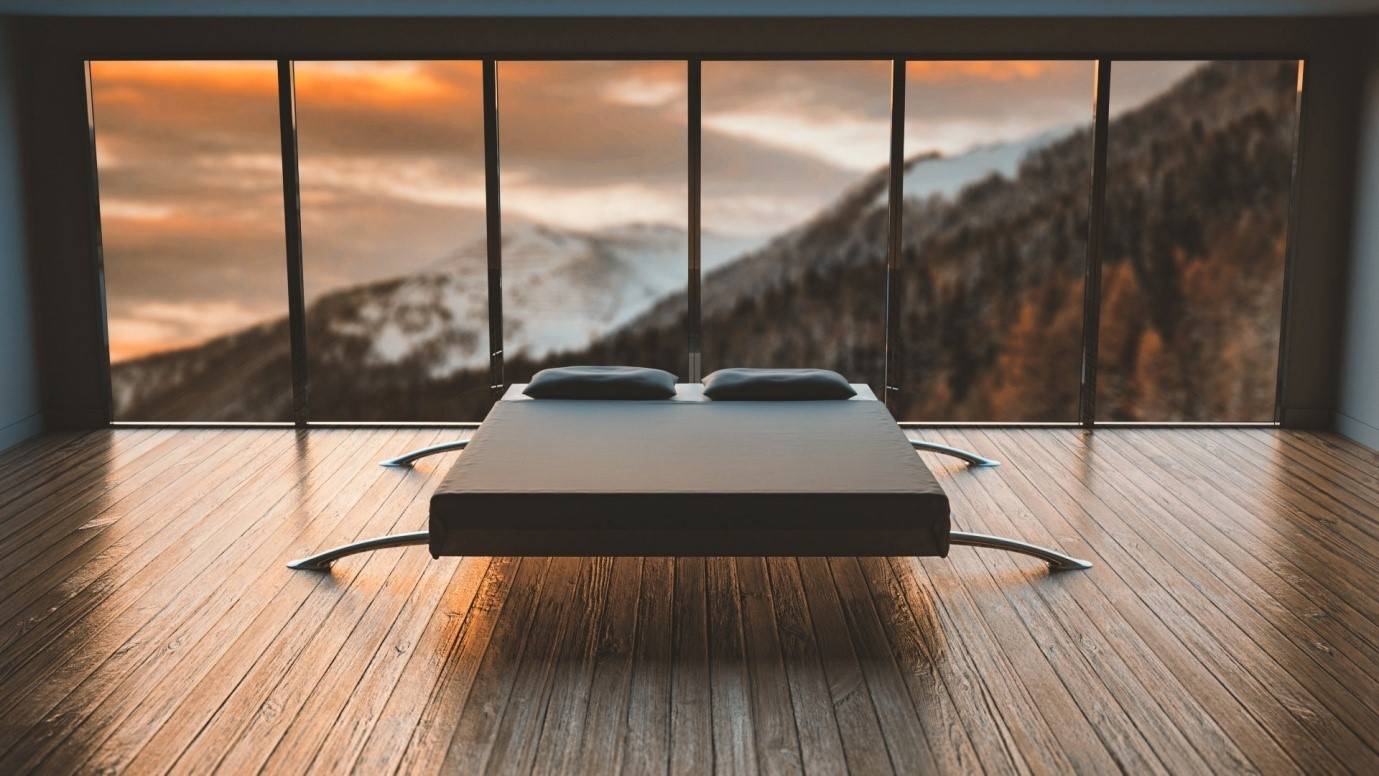 Source: pexels.com
One of the cornerstones of true Nordic design is including natural wood wherever possible.
Perhaps one of the best ways is to have real wood flooring. Many homes actually have this already, you just need to remove the layer of carpet you have and have someone treat the wood to help it last.
Wooden furniture is also incredibly popular in Nordic inspired Scandi living rooms, and even wood panelled walls are a design possibility.
4. Add some faux fur to your Scandinavian living room furniture
Faux fur blankets and rugs have been used for centuries in Nordic homes in order to keep families warm through the long winter nights. Having faux fur rugs over a real wood floor is perhaps one of the best elements of Nordic design. Also, draping faux fur over the sofa and other furniture items is a great way to bring a touch of Scandinavia to your home.
5. Throw in some throws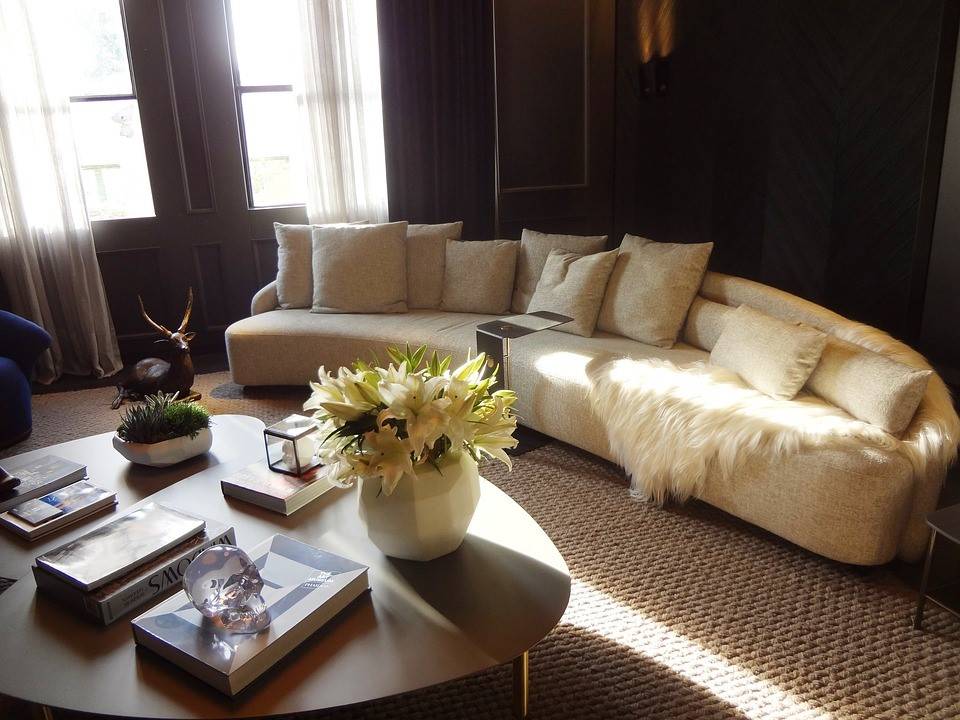 Source: maxpixel.net
You want to be warm and cosy in your Scandi chic living room, so any form of warmth and comfort is encouraged. Throws are the easiest way to achieve this, and you can drape them over furniture or simply keep them stored away as use for blankets. They will be there and ready for those particularly cold winter nights when you need to snuggle up to a loved one. They are also a great alternative to using fur if this is something you aren't too fond of.
6. Embrace the large, comfy cushions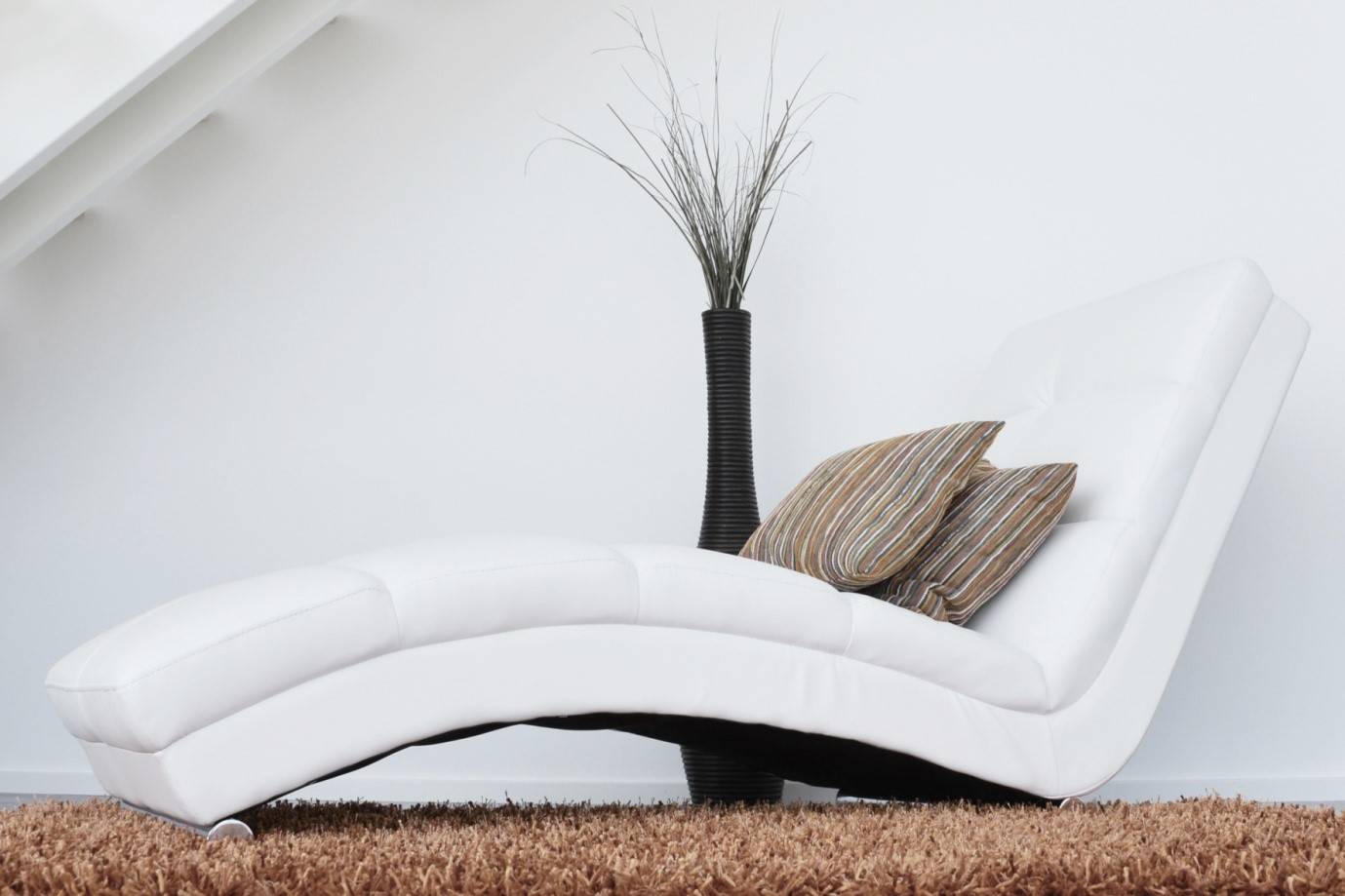 Source: pexels.com
Pillows are actively encouraged in your Nordic living room, as they are one of the best ways to instantly make the space much cosier. However, when picking your designs, you should be sure to stick to mostly mute colour schemes. Cushions that work best are those that include subtle colours over white or grey backgrounds. Sticking to this rule means you can add more to the room without making them stand out.
7. Think carefully about colours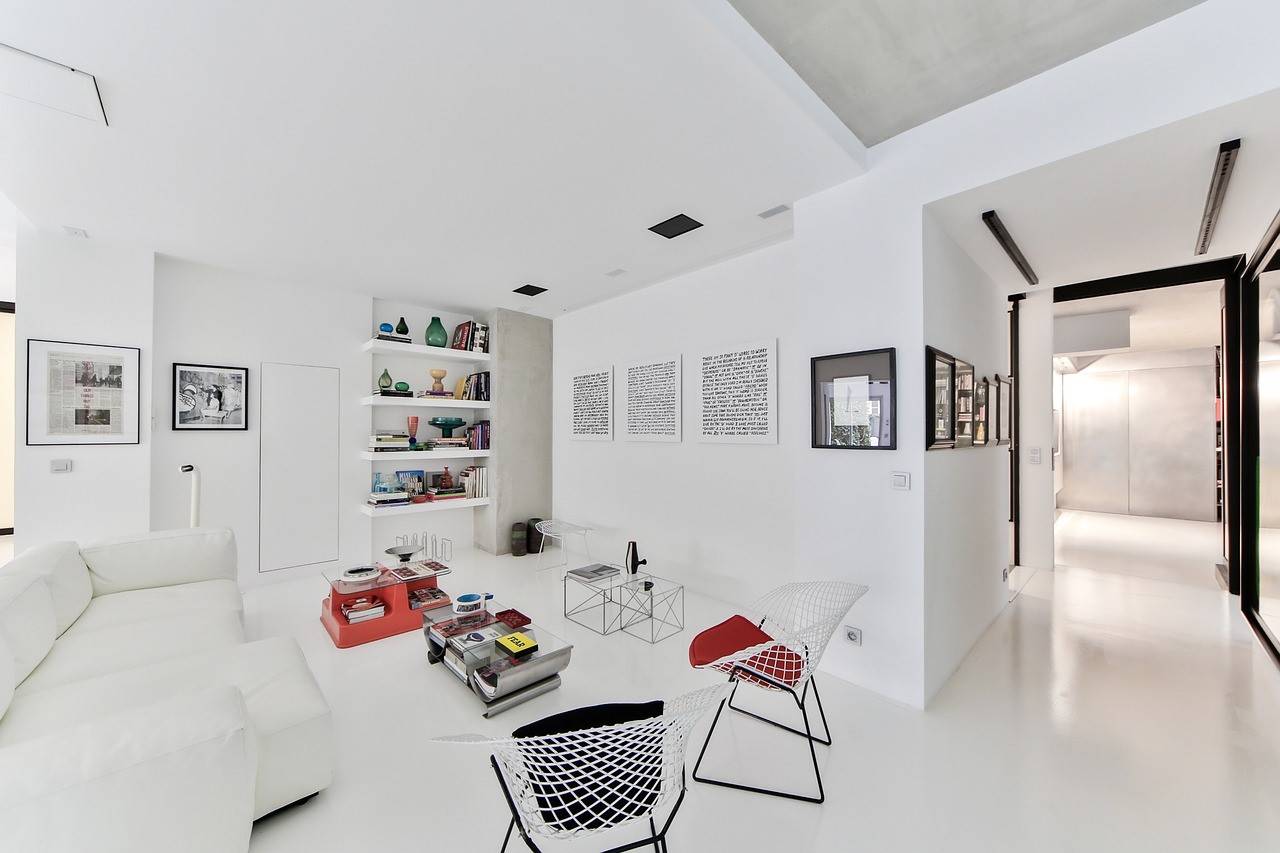 Source: pixabay.com
On this note, you need to think carefully about all the colour schemes you deploy across the room. As a rule of thumb, you need to stick to predominantly muted colours. This gives off the typical wintery-snowy feel that you find in a Scandinavian home. However, you do need some other colours as well to finish off the space. For these, we recommend choosing greys, olive greens, off-whites and creams. A touch of blue here or there wouldn't go amiss, but nothing too bold.
8. No large, unnatural lighting
There is no place for unnatural lighting in a truly old-fashioned Nordic living room. But we understand that it is necessary in modern homes. Just be sure to keep it to a minimum, rather than relying on it as your only source of light. A quick way to remedy this is to attach a dimmer switch to your main lights. Then, you can place tealights at intermittent places around the room. Or, if you're fortunate enough to have a log burner fireplace in the room, then it's best to rely on this.
9. The art is in the detail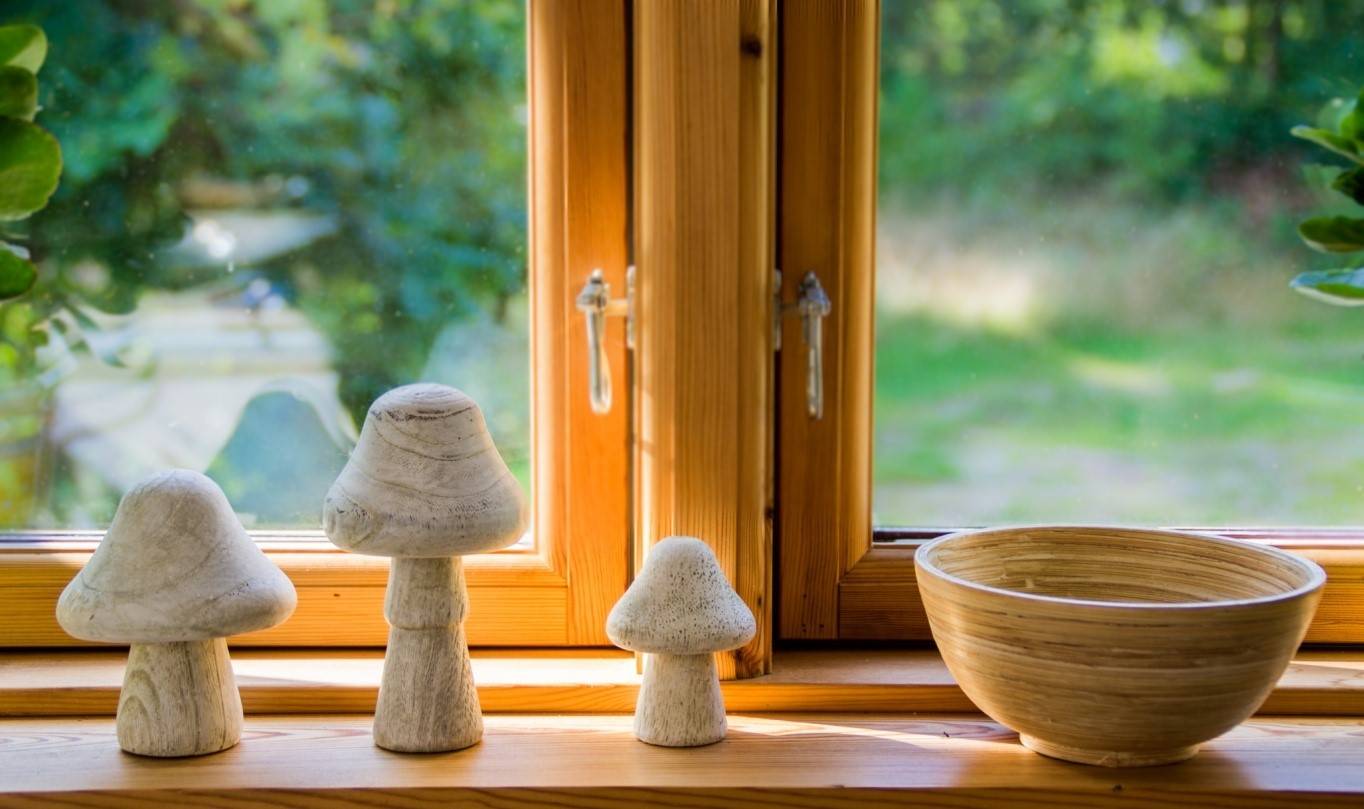 Source: pxhere.com
Creating a truly bespoke and desirable Nordic living room comes down to your attention to detail, rather than including large statement pieces. Here are some cosy modern living room ideas for small items and accessories you can include in your room to really finish it off:
- Stones or pinecones in a carved wooden bowl
- Handmade wooden candlesticks
- Crafted pieces of artwork adorning the walls and shelves
- An open chess-set on a side table
- Old selection of old books
Really, there's no end to what you can include.
10. Stumped for ideas?
If you're stuck for ideas, then here's a quirky tip to help you spruce up your room. Track down some large logs of wood from a recently felled tree. One or two of these can be placed around the room and used either as ornaments or as tables. Any type of tree should work well, as long as it isn't giving off too much of a scent. Perhaps the best choice is silver birch, as the white flecks of bark perfectly complement the snowy feel of a typical Nordic room.
11. Knowing how to create Hygge at home
First off, what is Hygge? Pronounced "Hoo-guh", Hygge is the official name for the Scandinavian design trend that is sweeping the world. It is a Nordic word and there is no direct translation into English. However, the closest words to describe it would be "coziness" or "togetherness". What this means is you want your living space to be an inviting place that brings together your family and friends in a loving and close environment.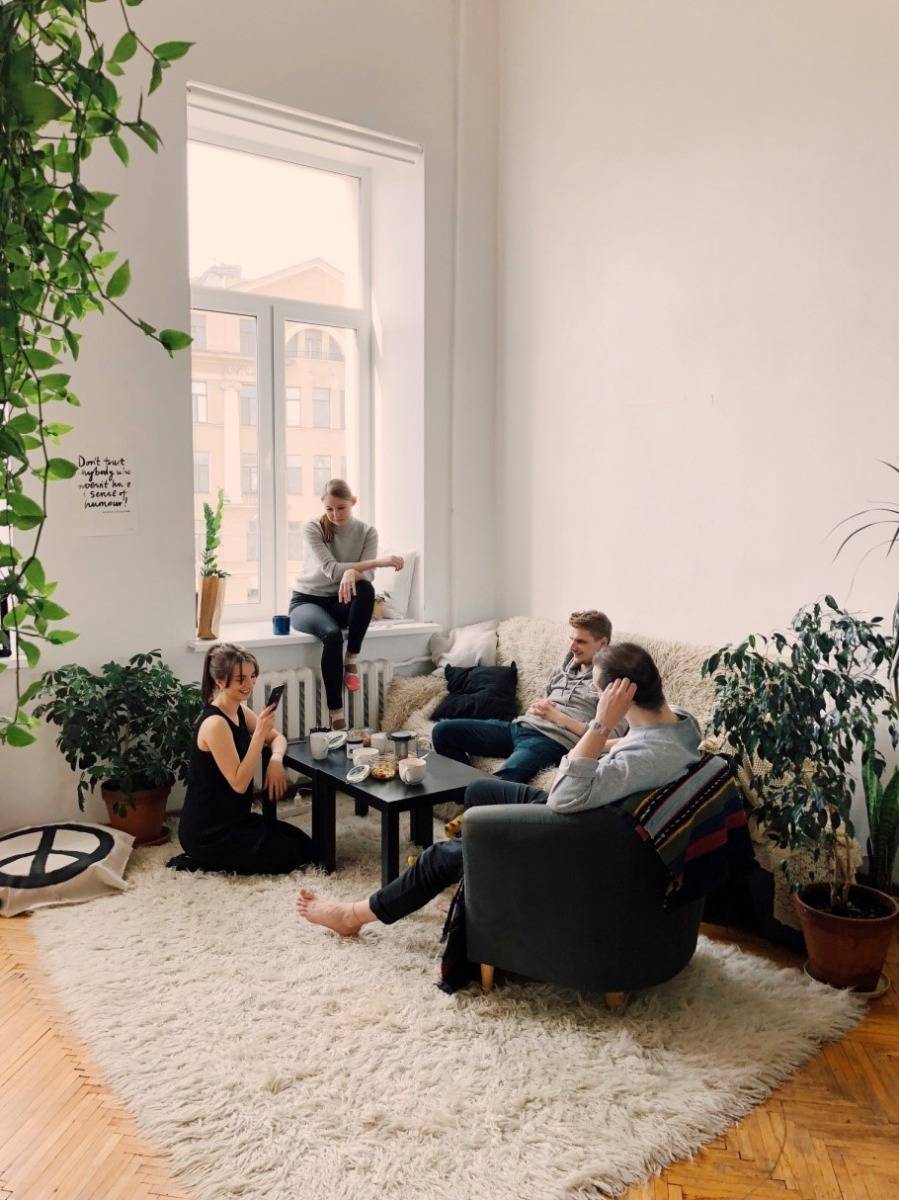 Source: pexels.com
Hygge also extends beyond what the actual room includes. It encompasses the things you do in there and the atmosphere you create for yourself. To help make sure you're doing it right, here is our Hygge checklist of top tips to get you started with living the lifestyle:
- Light your candles each night
- Take time to switch off the TV and read a book or talk to family
- Make yourself a hot drink and curl up in front of the fire
- Eat a meal with your family in there
- Take time to learn a hobby or skill
12. Incorporate photos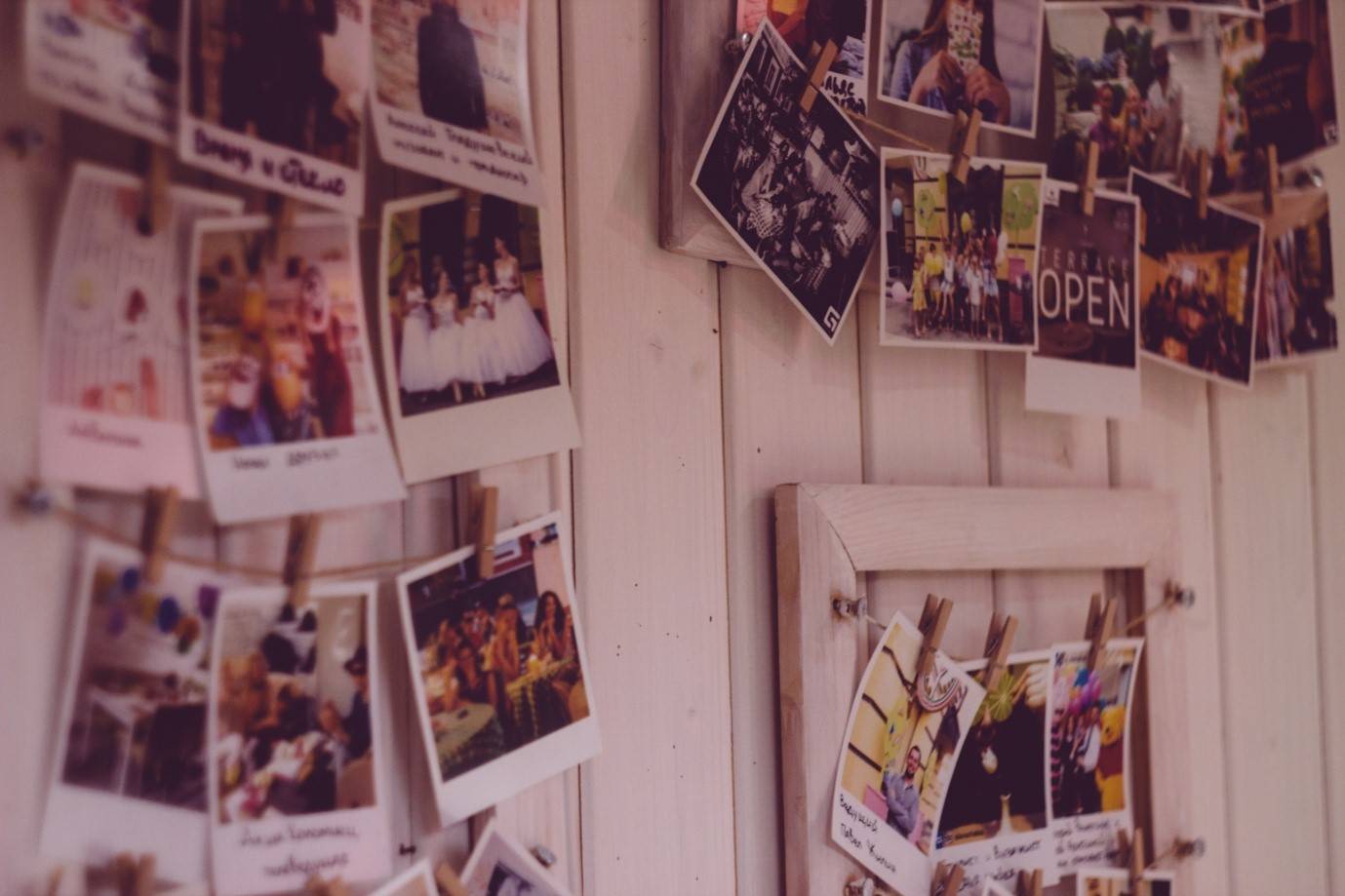 Source: pexels.com
To help further increase that sense of family and unity, you can include family pictures on the walls of the room. They will naturally make the room feel warmer and more loving and boost that sense of togetherness. To keep them genuinely Nordic, you can frame them in natural wooden frames that are either their natural colour or have been painted white or grey. Just be sure not to plaster the walls with pictures, but instead maintain that minimalistic feel.
13. Consider your loungewear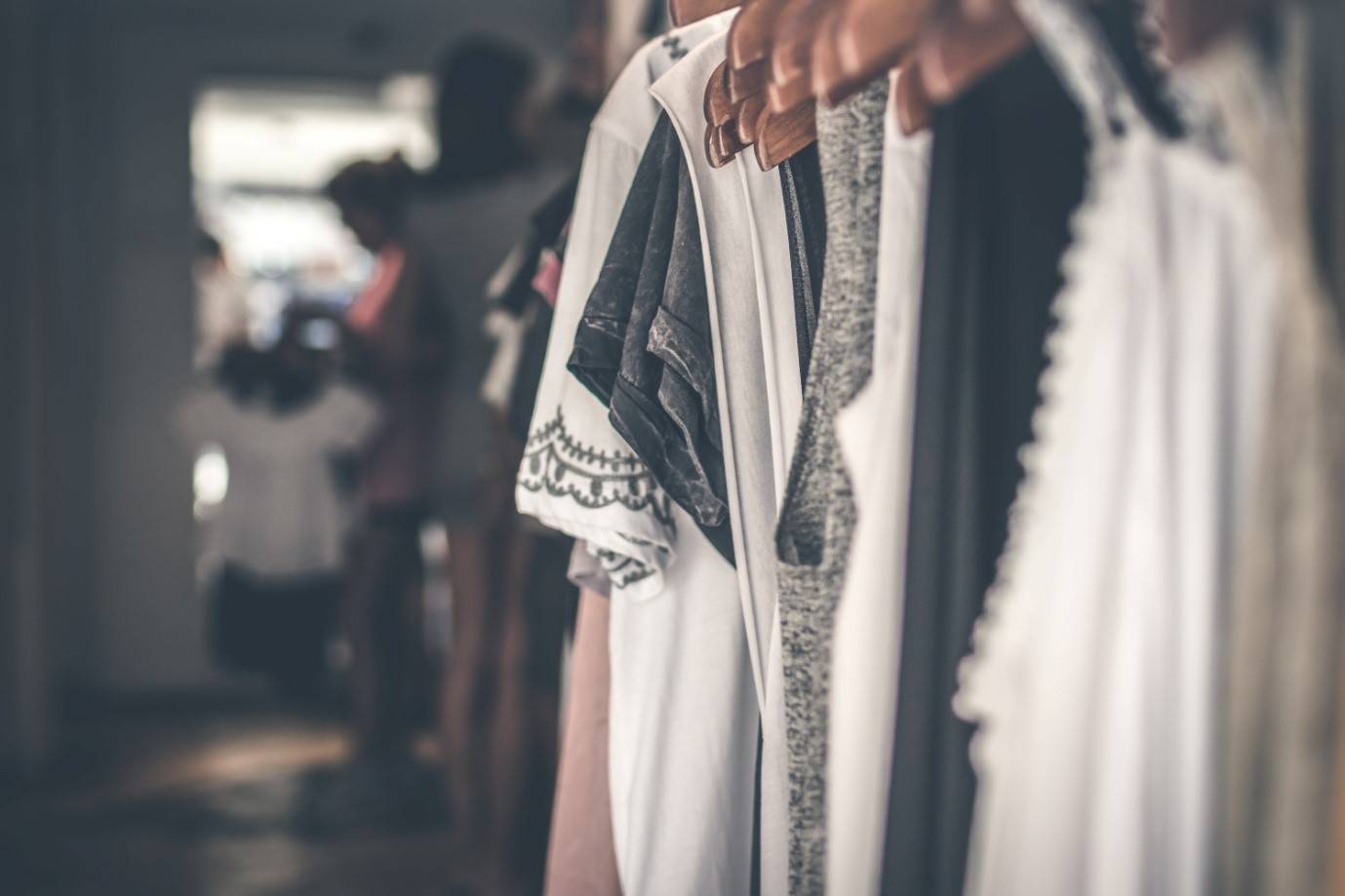 Source: pxhere.com
As mentioned throughout, the main purpose behind Scandinavian design is to create a warm living space where your family will be able to rest each evening. So, naturally, the members of your household will become a part of the room's interior! In order to pay further attention to detail, you should consider revamping your own wardrobe. Fluffy brown calf boots and silk bathrobes are just two examples of excellent clothing choices that will further improve the room and leave you feeling even cosier.
14. Forget extravagance, that's not the aim
Instead of spending thousands on decking out your living space, it would actually be best to spend less! Creating a Nordic living space isn't about spending loads on custom-built accessories, instead, it's about finding unique and natural accessories that complement your room. Many of which can be found for free in your own back garden!
15. Stack up the firewood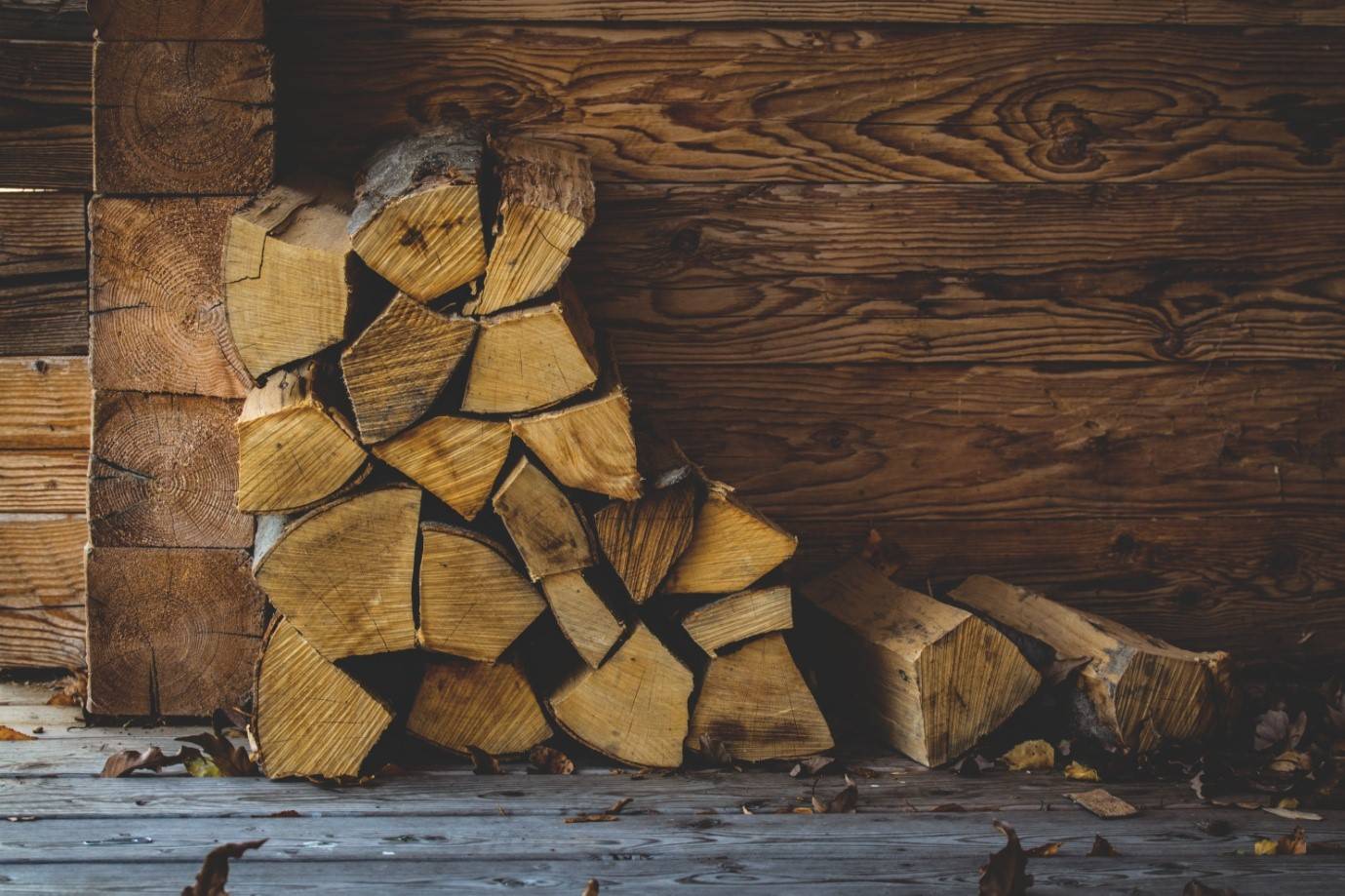 Source: pxhere.com
When you drive through any Scandinavian country, be it Denmark, Sweden or Norway, you will see stacks of wood up against the sides of the houses. You'll also find it inside, ready to be thrown on the fire as the cold creeps in. Bringing this feature into your home is a wonderful way to incorporate Nordic cosy living room designs. Better yet, you can do it even if you don't have a real log fire. Simply stack the wood inside of the old fireplace alcove or build your own storage area instead.
16. Keep your space clear and clean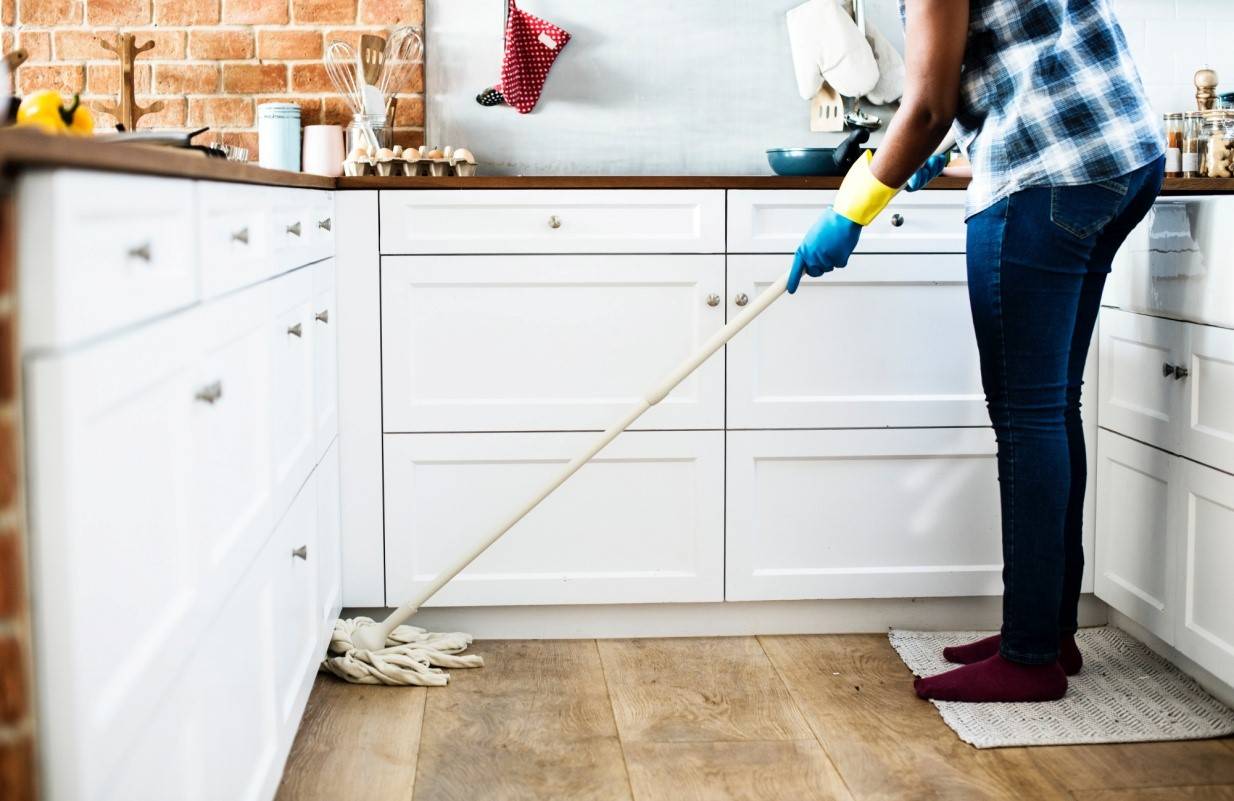 Source: pexels.com
One of the fundamental principles behind Nordic design is deploying minimalism. This means including only what's necessary in your living space and avoiding clutter from building up. So, once you're done designing your perfect living area, be sure to keep it clear and clean. If you have children running around, then maybe consider bringing in a large wooden chest that can be used to quickly store away excess games and toys.
17. Go copper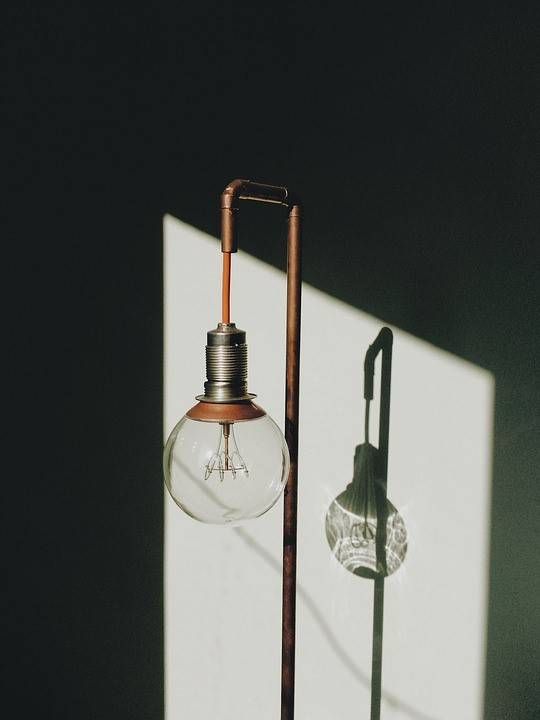 Source: maxpixel.net
Copper light fittings are the number one choice for homes focused around Scandinavian design. This metal isn't overly bright or flashy, but instead helps to complement the muted colour scheme of the rest of the room. Another great tip is to buy yourself a copper lamp to sit in the corner of the room. It will serve a practical purpose and also be one of the nicest features to admire without being too outlandish.
18. Think about the smell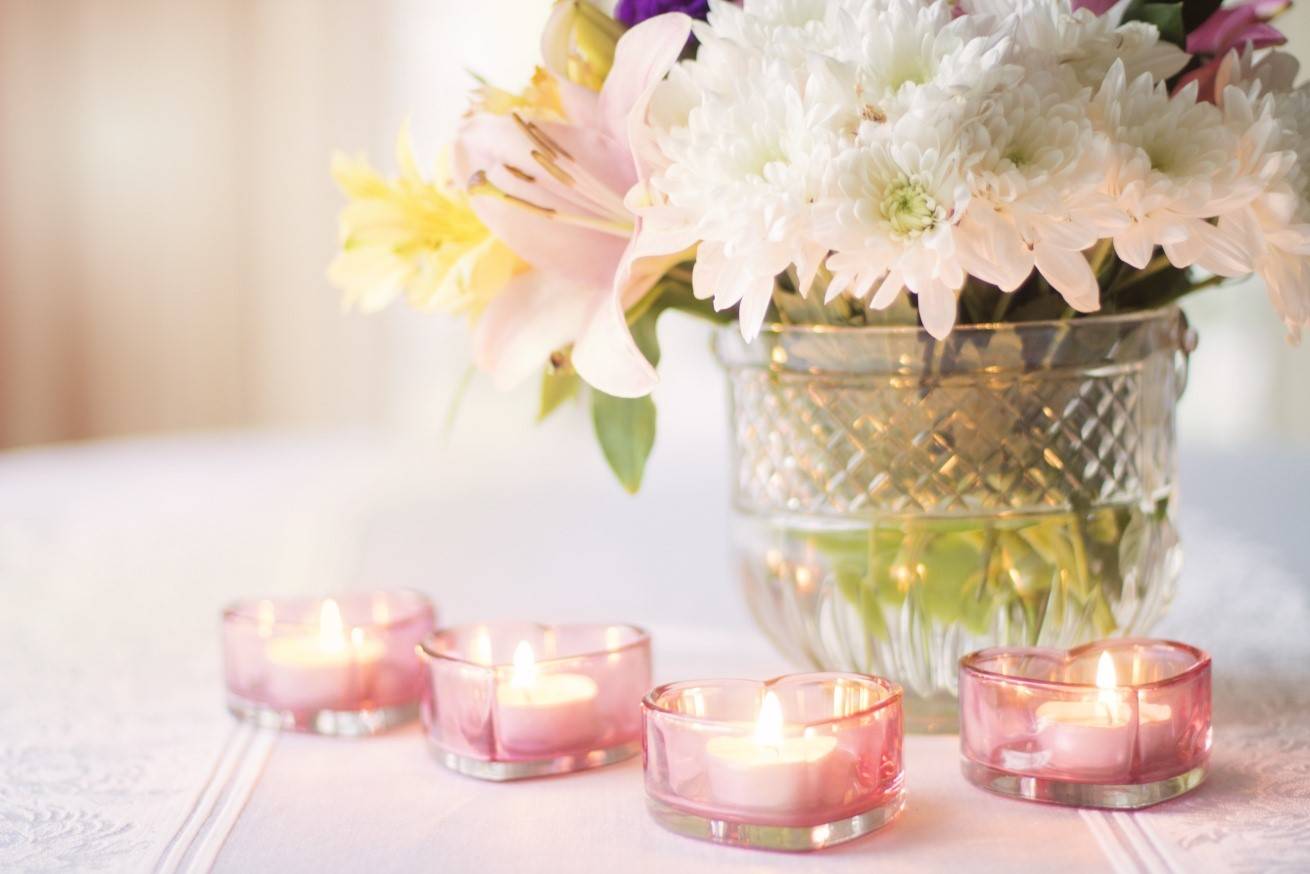 Source: pxhere.com
How your living room smells will greatly affect the overall feel of the space. If you're bringing in real wood, then this will do a nice job of adding some natural scents and aromas. Another great way to improve the smell is by bringing in scented candles. Candles have already been mentioned numerous times and are one of the cheapest and nicest ways to bring Nordic design to the space. Try out a number of different scents to find one that works for you; vanilla and cinnamon have long been two of the most popular choices.
19. Do something different
There is no one-fix solution to bringing Scandinavian design to your home. In fact, you ideally want to create a unique space inspired by your own imagination. One of the best ways to make your space unique is with one massive piece of furniture that you think works well. For example, some Scandinavian-inspired rooms include a bed instead of, or as well as, a sofa! After covering it in blankets and pillows, you'll be left with a large comfy space for friends and family to relax on with you.
20. Bring the room to life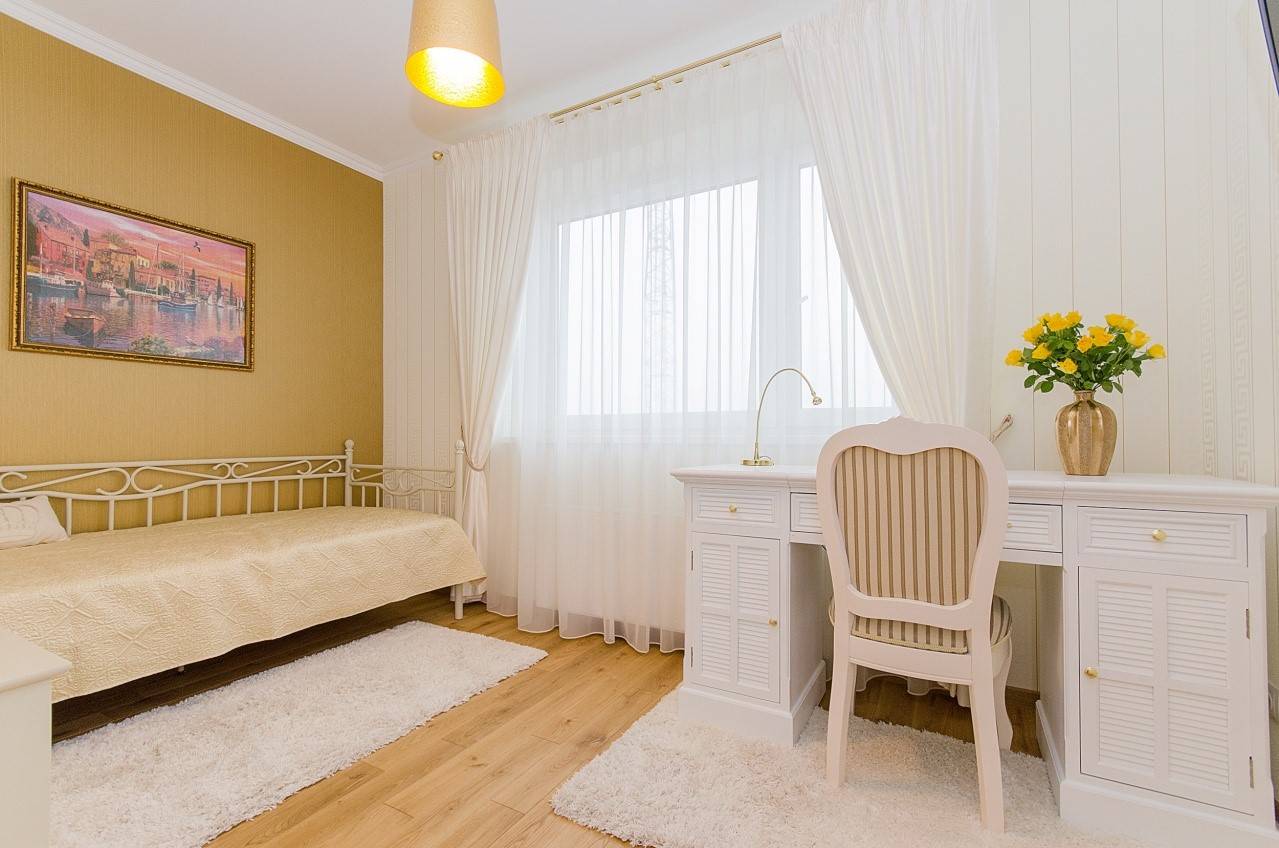 Source: pexels.com
The final addition to your living room should be some fresh flowers and plants. Again, these don't need to be bright and colourful, but it's important they are there. The dark greens will complement the muted colour scheme nicely. Better yet, they serve a health benefit as well. They will help to better oxygenate the room and help to stop the space becoming stuffy.
With the world becoming an ever more hectic place, it is important that you take the time to unwind and relax and enjoy the simpler things in life: such as spending time with your family. By creating a cosy Nordic living room, you can do exactly this. It will be the perfect space to relax in all year round.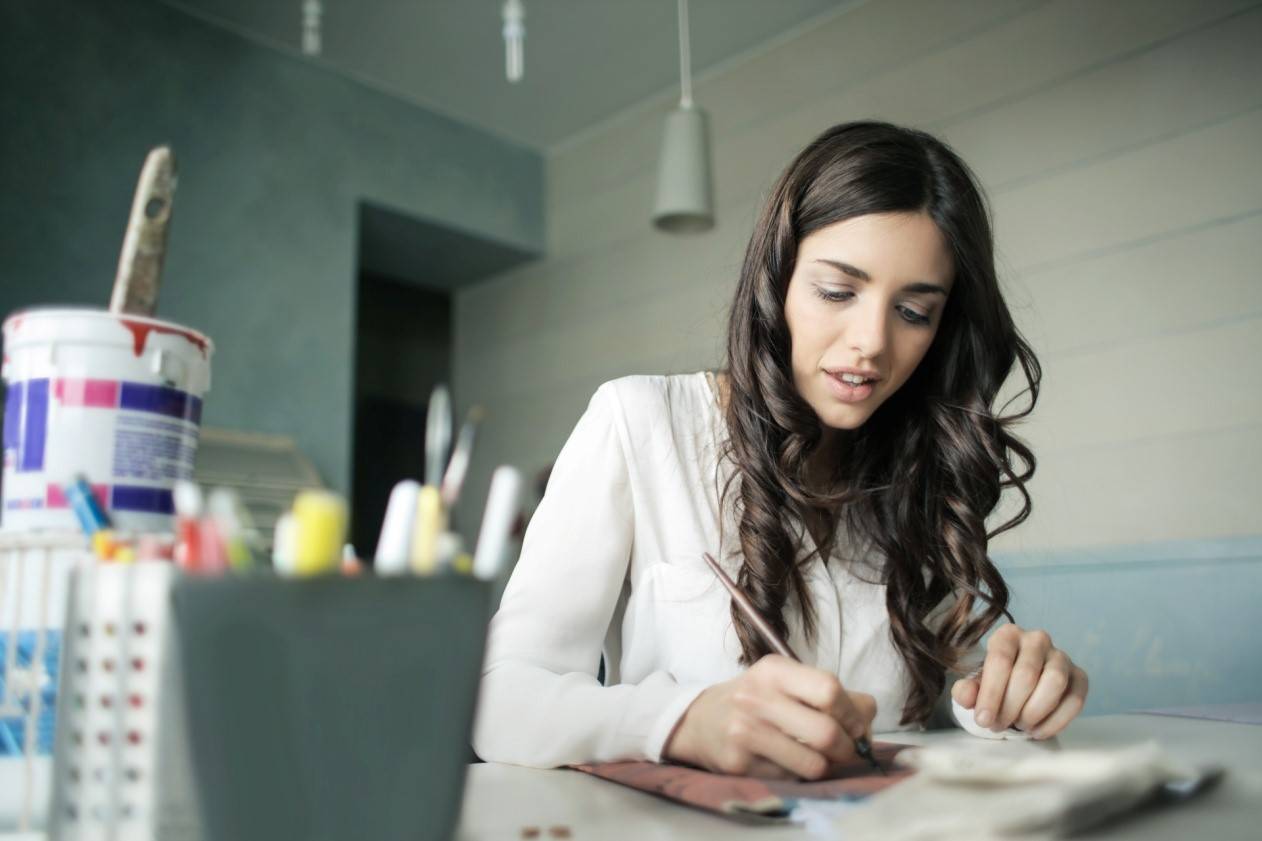 Source: pexels.com
Especially during the colder winter months when the days are shorter, and the nights are longer. Just remember that, throughout the process of designing your room, you should add in your own design elements as well. Rather than being a strictly organised area, it should be a space that you long to sit in and look forward to seeing every night. It's time to let your imagination go wild.