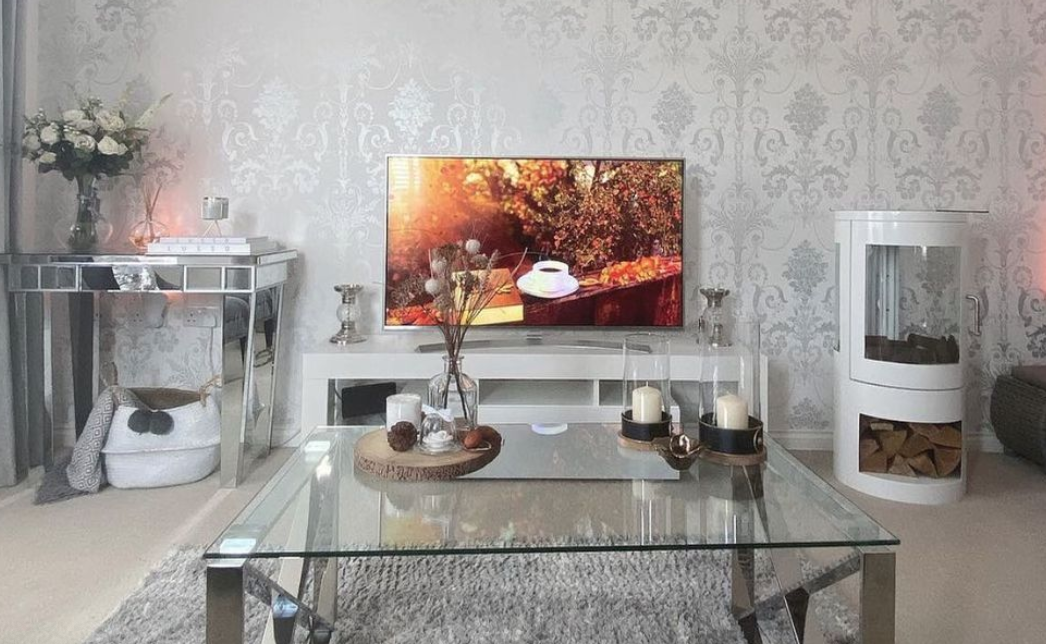 7 Modern Fireplace Renovation Ideas (Fireplace Makeover inspiration)

10% off on our Bioethanol Fireplaces. Subscribe Today!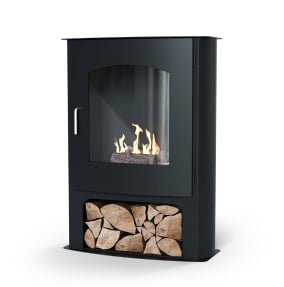 Do you own a fireplace that has been sitting inactive in your living room for a number of years?
Is it making your home feel a little outdated or past its best?
Don't despair – there are plenty of things you can do to reanimate your old fireplace and restore it to its former glory as the centrepiece of your living room, games room or dining area.
If you're feeling a little stuck creatively, we've put together some inspiring fireplace makeover ideas together to help you come up with the design of your dreams.
Whether you're a fan of sleek contemporary design or would like to retain some of your fireplace's old rustic charm, there are plenty of remodelling options to explore.
First things first: Clean your fireplace
Before reading our list of excellent fireplace makeover ideas, it is a good idea to clean your old fireplace, as this will give you an idea of how much work needs to be done.
Indeed, you may be surprised at how classy and attractive your old hearth looks after a good scrub and a polish.
Start by mixing lemon juice with salt to make a kind of paste, rubbing it across any brass areas. This will effectively remove any stubborn grime.
If your fireplace is made from other materials, use a cloth dipped in diluted dish soap to scrub away any dirt and establish whether any areas of the surround, hearth or alcove need special attention.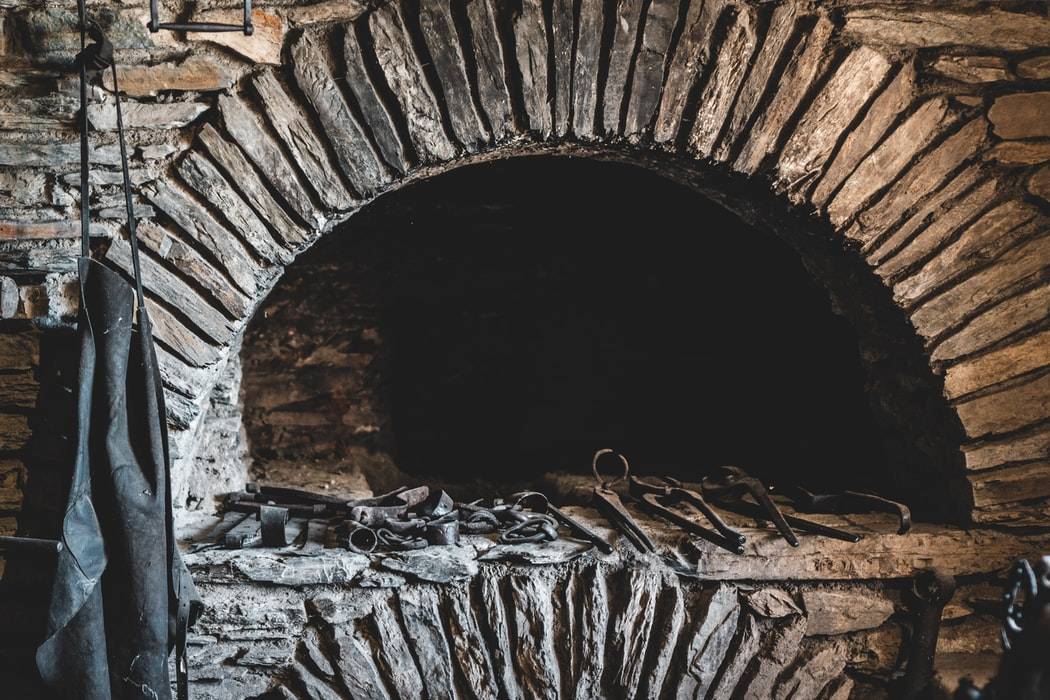 Fireplace makeover ideas
1. Install a modern fireplace free from harmful fuels
One of the primary reasons that traditional woodburning fires have gone out of fashion is that they can cause a range of health issues if used on a regular basis.
This is because burning wood can cause the release of a substance called particulate matter (PM), which has been shown to cause a whole host of conditions including asthma, heart disease, chronic lung issues, diabetes, and even cancer.
Fortunately, there are still ways you can enjoy the cosy atmosphere of a traditional fireplace without having to put yourself or your family at risk.
New forms of fireplace such as gas fires, electric fires and biofires have seen a surge in popularity in recent years as people are starting to realise their many benefits.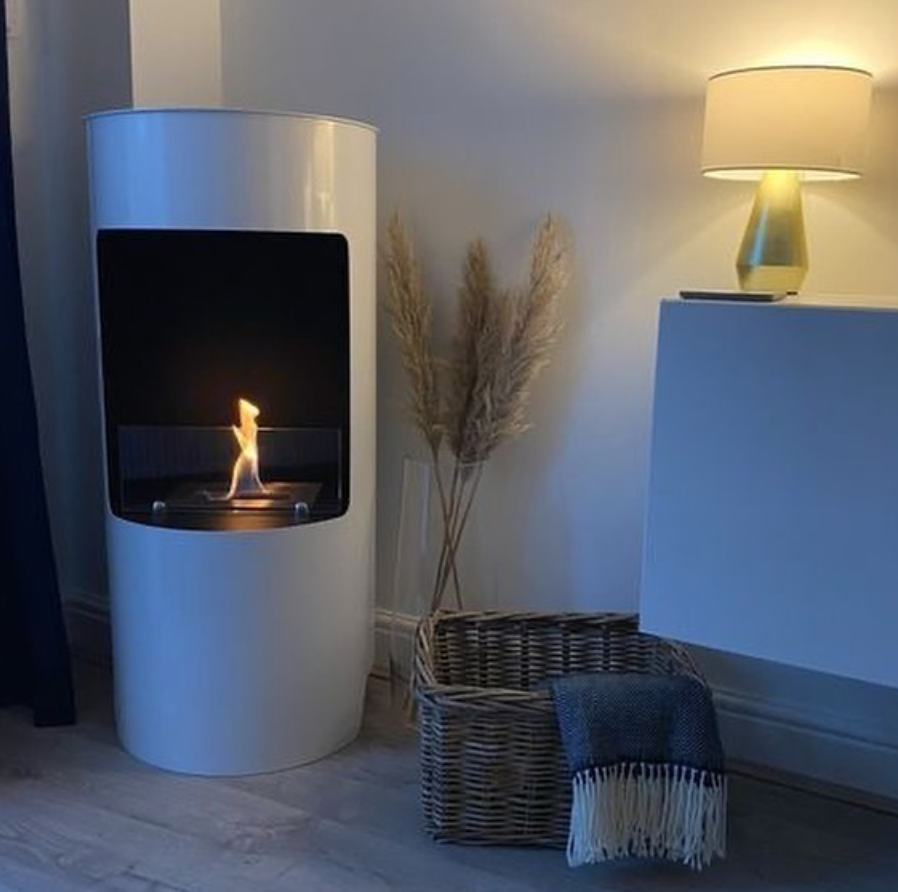 As well as producing a safe flame, this new generation of fireplaces comes in a variety of astoundingly slick styles that blend in seamlessly with contemporary, minimalist interiors.
If you're wondering which type of fire to invest in, we recommended going straight for a bioethanol fire.
Biofuel is one of the cleanest burning fuels on the market and even comes in gently scented varieties to leave your living room smelling pleasant and welcoming when you have guests over.
If that weren't enough, they do not require a chimney and are amazingly quick to install, particularly if you decide to enlist the help of a professional.
To get an idea of the broad array of gorgeous styles on offer, browse Imaginfires' extensive product offering today.

2. Embrace exposed brick
Once thought of as a sign of incomplete interior decorating (and perhaps a little ugly), exposed brickwork has become a bold fashion statement in recent years.
Indeed, many homeowners are opting to embrace bare-brick fireplaces without a mantle, a daring and rather beautiful look for those who enjoy minimalist interiors. If you want to uncover the opening of your fireplace, you should take the following steps:
Cover your room with dust sheets and uncover the hearth.
Prise any plasterboard or timber coverings with a wrecking bar. Any apertures that have been covered up can be carefully knocked out with a hammer and chisel. Start with the vent area and work outwards.

Replace any damaged or wooden lintels with non-combustible versions.
Of course, it is important to understand that you are unlikely to find perfectly aligned, clean brickwork once you have stripped back the surround and mantel piece of your fireplace. You will need to slot in a special brick-faced chamber, line it with non-combustible materials or render the brickwork.
Once you have done this, you can start decorating your fireplace in a way that suits you. Als, certainly look up some creative fireplace renovation ideas for exposed brick fireplaces that might inspire you during this process.
3. Repaint the fireplace surround
Many traditional fireplaces have gorgeous engravings or special features that you may not be willing to part with. If they are looking a little worn, however, it is well worth giving the surround a fresh lick of paint to rejuvenate your fireplace. This is particularly true if you are priming it to insert a new eco-friendly fire.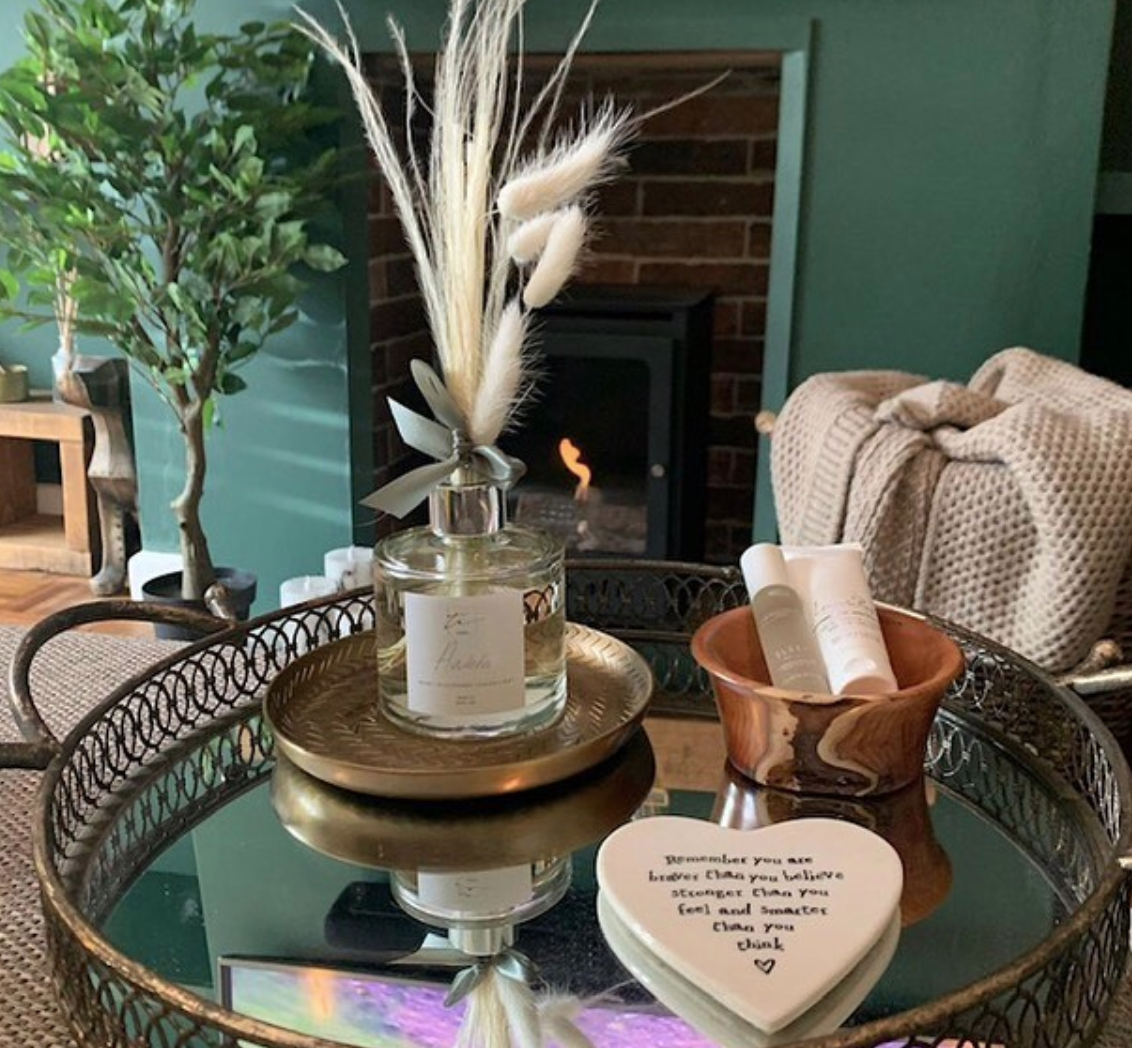 With a wooden surround, you will need to sand it down before cleaning it and applying primer. Once this has been done, you can get creative and cover the surround with a bright colour that reflects your individuality and personal taste.
Try to use a semi-gloss acrylic paint or a mixture specially designed to treat wood. Apply at least two coats, leaving adequate time for the paint to dry before reapplication. For the insert, you will need enamel paint that can withstand high heat.
Finally, if you are planning to paint over tiles, try to select light-coloured neutral tones as they often look much fresher and classier than darker shades.
4. Make the most of your mantelpiece
If you want to carry out fireplace makeovers on a budget and are lucky enough to have a mantelpiece, consider revamping it with your favourite photographs, ornaments, vases, flowers, or whatever else tickles your fancy.
We recommend using a number of differently sized objects to create a sense of balance. Start by selecting a large object to act as the focal point such as beautiful artwork, a mirror, or a wall-mounted television. You can then place two slightly smaller objects on either side of the centrepiece such as vases or sculptures.
Finally, use the outer edges of your mantelpiece to scatter an array of attractive and intriguing objects such as books, plants, or trinkets. Be careful not to overload the mantelpiece with too many objects and try to stay true to your own sense of style.
5. Cover your fireplace with new materials
Whatever material the surround of your fireplace is made from, you do not have to stick with it. Tiled fireplaces are on the rise at the moment, for example, and can look amazingly fresh and cutting-edge when paired with an eco-friendly bioethanol fireplace.
One of the best things about adding tiles is that they come in an almost endless array of colours and patterns, allowing you to let your imagination run wild. You could even go beyond covering the surround and add tiles to the hearth.
If you're looking for a more traditional farmhouse look, you could add a floating beam to the top of your fireplace. This is a great option for people who have a hearth but are not already blessed with a surround.
What's more, they represent one of the easiest fireplace remodel ideas to pull off and your friends and family are sure to be very impressed if you install a beam yourself.
Beams can be found almost anywhere. We recommend checking out local wood shops and online sites such as eBay. You may even be able to find some decent beams on free sharing sites such as Freecycle - great news if you're working with a modest budget. Once your beam is in place, you can start loading it up with some choice ornaments.
6. Create your own faux fire
If you are not keen on installing a new fireplace on your old hearth, try not to leave it empty as it can leave your room feeling a little cold and unwelcoming. Instead, try to fill it with objects that can emulate the warm glow of a fireplace.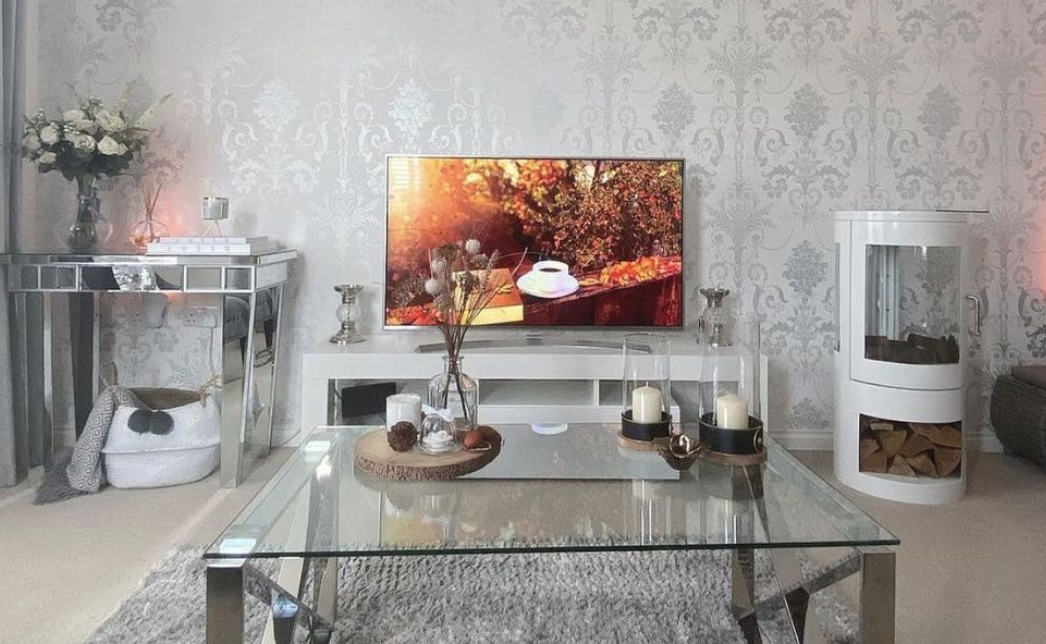 This could include, for example, fairy lights, ornate lanterns, or a selection of candles. You could even try sourcing some chopped wood and piling it into the alcove to create a farmhouse vibe. Some homewares suppliers actually sell logs designed for this very purpose that have been treated to avoid discolouration or rotting.
Of course, nothing beats the warm glow of a sizable flame, which is why we suggest exploring alternatives to old woodburning flames as your first point of call when renovating your old fireplace.


7. Consider whether to install more storage space
Fireplaces present plenty of opportunities to introduce new storage space into your living room or another area of the home. This is because they tend to alter the shape of a wall and can provide spaces to put up new shelves or introduce other types of storage space into the home.
Get in touch with Imaginfires today
If you are in the process of renovating an old fireplace and have any questions about bioethanol fireplaces, do not hesitate to get in touch with Imaginfires today. We would love to hear from you.