Fireplaces represent a great way to transform a living room into a haven of warmth and cosiness. As well as offering a source of heat that can toast up a chilly room very quickly, a roaring fireplace can provide a living room with an attractive focal point that will impress friends and family alike.
However, whilst story-book woodburning models may first come to mind when you think about fireplaces, they have recently been under scrutiny for their questionable green credentials. Traditional fireplaces that use wood as a fuel source produce a number of harmful pollutants including something known as particulate matter (PM).
What is particulate matter and why is it a problem?
PM is a combination of liquid droplets and solid particles found in the air. It is produced by a number of sources including construction sites, power plants and, of course, woodburning stoves.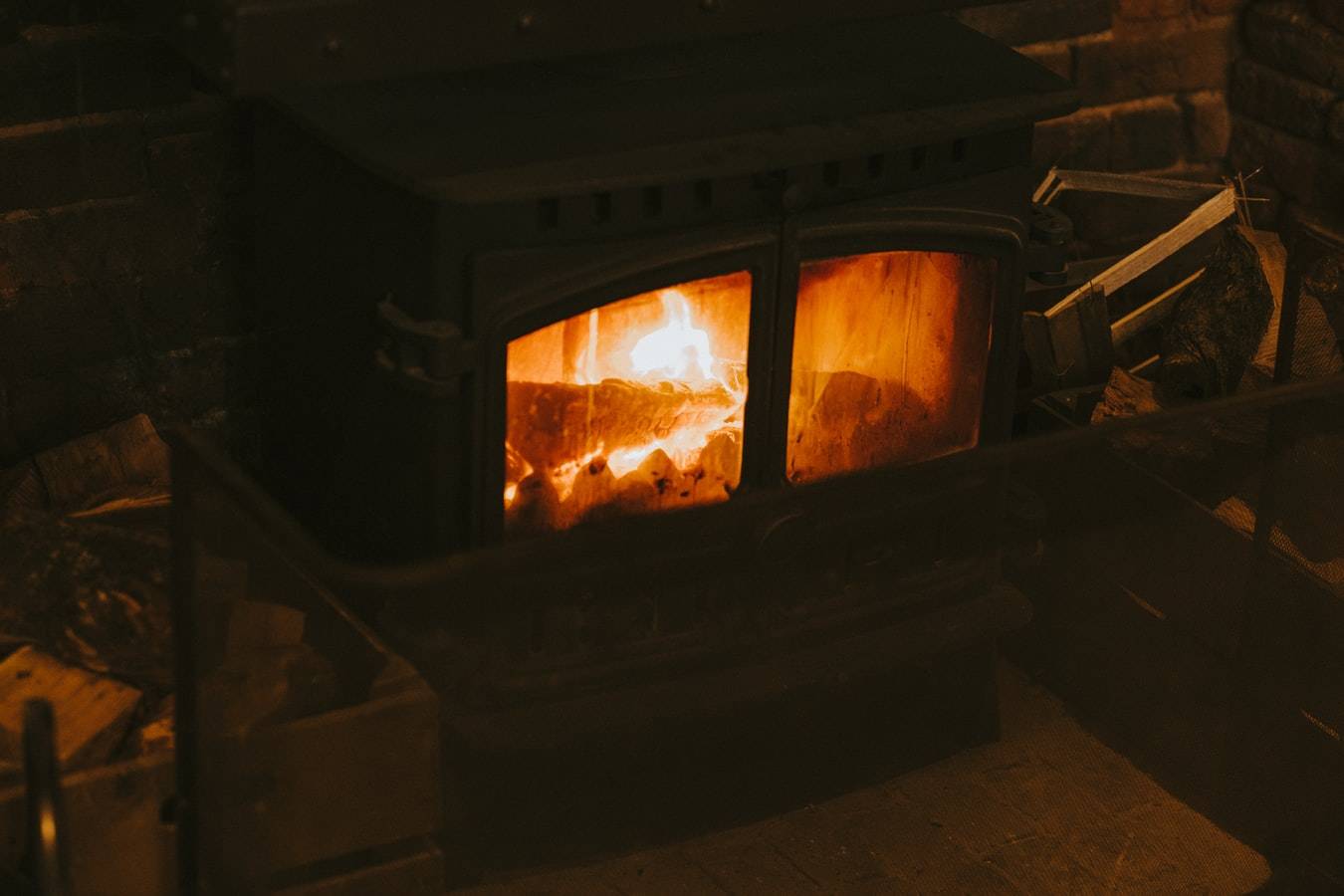 PM is particularly dangerous when present in the home as lack of ventilation means inhabitants are likely to breathe in significant amounts of PM for hours and even days after a fire is lit. The main danger is the fact that small particles may be able to penetrate deep into the lungs and even the bloodstream. If this happens, a number of adverse conditions and symptoms can arise. These include, but are by no means limited to:
Heart attacks

Impaired lung function

Worsened asthma

Irregular heartbeat
If that weren't bad enough, high levels of PM can have a detrimental impact on the environment. If particles are allowed to escape the home and settle elsewhere, they may contribute to environmental damage including:
Acidification of lakes and streams

Depletion of nutrients in the soil

Damaging trees and crops

Affecting ecosystem diversity

Acid rain
Clearly, there are a number of serious environmental and health-related problems associated with wood burning fireplaces that could seriously affect you, your family, and wider society.
This is something that the British government is starting to wake up to. They introduced a number of new strict rules and regulations surrounding the use of wood burning stoves in the Clean Air Act last year, with the ultimate intention of cutting down on the amount of PM released into the atmosphere.
New rules include restrictions surrounding the moisture content of wood used for fuel and stringent cleaning rules for the chimney, both of which may take up a considerable amount of time, energy and stress for fireplace users.
If you're planning to improve your living space with a fireplace, however, do not despair. As traditional fireplaces continue to fall out of fashion, an increasing number of homeowners are discovering eco-friendly fireplace options that are aesthetically pleasing, easy to maintain and gentle on the environment.
Alternatives to wood burning fireplaces
If you're keen to ensure the air quality of your home remains high whilst your fireplace is active, it is a good idea to find an environmentally friendly alternative to a wood burning stove. Let's take a look at some of the most popular:
Gas stoves
Gas stoves are a popular alternative to wood burning fireplaces as they produce lower emissions and come in a wide range of styles. Most can be vented through an existing chimney or directly through a wall behind the appliance. It should be noted, however, that there are a few downsides to using a gas fireplace.
Are gas fires bad for the environment?
Firstly, the propane used to fuel gas fireplaces can be costly. What's more, gas stoves are not highly efficient in terms of heat efficiency and are still operating using fossil fuels, meaning that they release carbon dioxide into the atmosphere.
Biofires
Fireplaces that are fuelled using biofuel are quickly emerging as one of the best eco-friendly alternatives to wood burning models. Biofuel, often referred to as ethyl alcohol, is made from agricultural products such as corn and is classed as a renewable form of energy.
Bioethanol firesdo not generate smoke when they burn, which means that you do not have to worry about creating a vent or flue for the fireplace, great news if you do not already have a chimney and would like to avoid carrying out invasive and expensive work on your walls.
They use a real living flame, so are ideal for anyone who seeking an occasional secondary heat source that adds atmosphere and comfort. We do recommend there is some occasional refreshing of the air in the room if you intend to use any fireplace for a prolonged time.
Best of all, however, is the fact that eco-friendly bioethanol fires are often the most beautiful on the market. In line with their cutting-edge technology, biofire manufacturers are producing gorgeous appliances designed to fit in with sleek and modern décor. They are also very quick to install, are easy to use, and can be cleaned fuss-free using a damp cloth.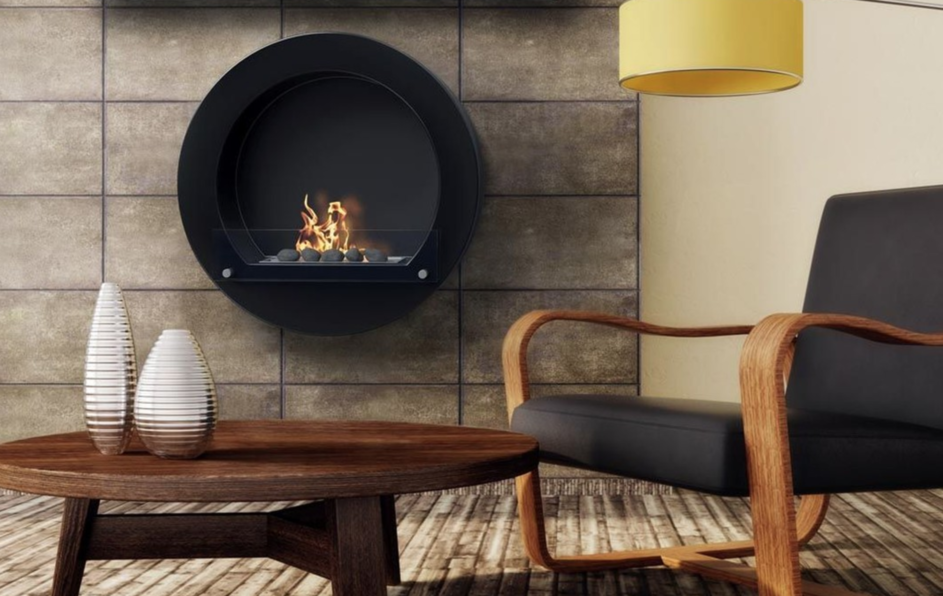 Electric fires
Electric fires do not generate as much heat as wood burning or gas models and do not create fumes.
However, they tend to be more eco-friendly as they do not generate particulate matter and do not use fossil fuels. It is worth noting, however, that they still consume considerable amounts of electricity which, depending on your energy provider, may still contribute to carbon emissions.
It is worth considering that electricity can be a more expensive source of energy than gas or biofuel. Electric fires may also be a little disappointing for those who appreciate the atmospheric effects of a real flame, as they tend to offer only imitations.
What about an eco-friendly bioethanol fireplace?
So, now that we've established that sustainable fireplaces can indeed be eco-friendly, why not purchase a gorgeous biofire from ImaginFires today? As well as boosting the atmosphere of your home, an eco-friendly biofire will provide you with an extra source of heat and stay looking fantastic for many years to come.
We offer a range of different styles from fixed, wall-mounted options to free-standing green fireplace models that can even be operated outside. Add a touch of atmosphere to your living room or your next evening soiree with one of the high-quality models from our product range. Remember that we offer free delivery within five days for orders over £99 as well as free 12-month warranties.