There's nothing cosier than curling up in front of a blazing fire on a cold winter's night, the warm amber glow from the flames illuminating the room as you bask in the glorious heat. But sometimes, if the flickering flames are coming from a gas fire, it may not feel quite as homely - which is why some people are choosing to convert their gas fireplace to a wood burning stove.
Read on for some top tips on how to change a fireplace from gas to wood burning:

Building regulations before any fireplace conversion

Before commencing any fireplace conversion, always check the building regulations, as you might require building regulations approval for certain alteration projects at your property, including installing or replacing a heating system.

You also need to find out if you live in a smoke controlled area, as there are some parts of the UK where you can't emit smoke from a chimney unless you're using "exempt" appliances, or burning an authorised fuel. It's important that you know where you stand on this, as you can be fined up to £1,000 for breaking the rules.

How do I convert my gas fireplace?

You're probably wondering, how do I convert my gas stove? Understandably, it may seem a daunting task, but don't panic. First, you must call a Gas Safe Register engineer, who will disconnect your gas supply and cap off the connection. The gas line must be safely disconnected before any work can begin. Ask them for a receipt and form to pass to your household insurer to confirm the work has been carried out.
What types of fireplaces can be converted?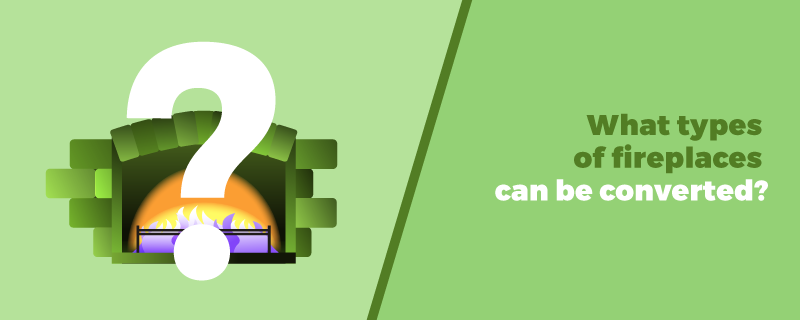 You can normally convert any existing gas fireplace and have a wood burning stove as a gas fireplace replacement. If you're lucky, you may be able to use the opening you already have for your new stove. But if you're planning on removing a stone, cast iron or concrete fireplace, it could prove costly, as you might be left with a lot of debris and rubble, which must be removed before construction can begin on the new opening. The gas fireplace conversion cost and its duration will depend on the style of fireplace you're removing and the amount of work involved.

When choosing a new wood burning stove, you may read about builder grade fireplaces and wonder what exactly they are. In a nutshell, "builder grade" materials meet the bare minimum of qualities to be acceptable for use in construction, lacking the high performance and longevity of a higher rated fireplace. So, whereas you might pay a little less, in the long run, it's a false economy, as they have a shorter lifespan and may need replacing more quickly than a higher-quality fireplace.
Installing the new stove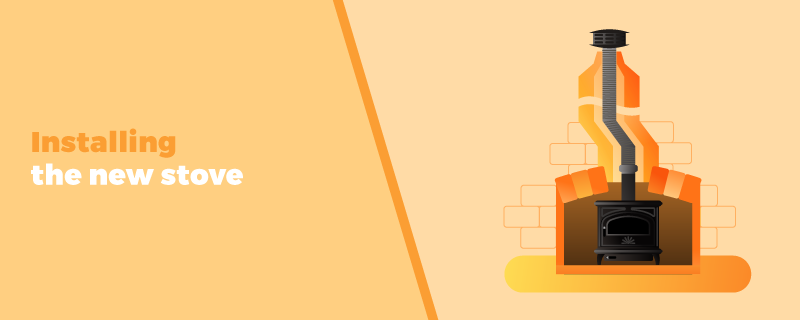 It's highly recommended to book a HETAS-registered installer to fit your new wood burner after removing a gas fireplace. You can find one in your local area through the HETAS website. They will make sure your chimney is properly lined: there are many types of flue liners available for wood stoves, with stainless steel a commonly used material due to its durability.

A flexible chimney liner is a popular option, as it will be easier to install if your chimney stack has kinks or bends. The existing liner is pulled out of the chimney top before the new one is dropped in.

It's then connected to a flexipipe adaptor which comes out of a hole in the register grate; this then connects to the flue pipe, which is inserted into the stove's flue collar.

When lining the chimney, ensure the flue liner is durable enough to withstand the high temperatures of the woodburning fireplace. A registered installer will be able to deal with this professionally to make sure it meets the required standard.

An unapproved installation could cause injury to the inhabitants or damage to the property, invalidating household insurance and the wood burning stove's warranty, in the event of a problem.
What about ventilation?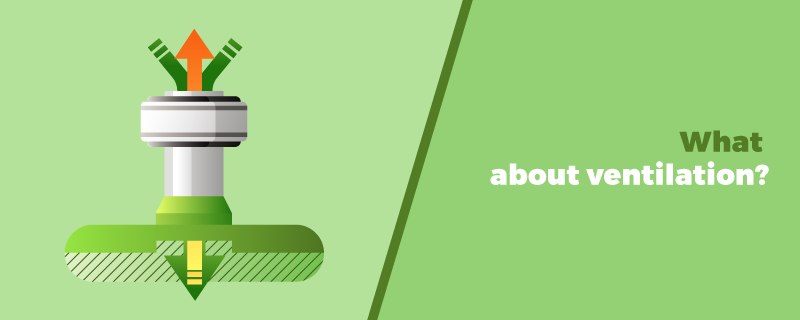 You must always make sure an adequate venting system is in place. If you're lucky and the wood stove inserts into the space left by your gas appliance, with suitable ventilation, then installation is much easier. The UK regulations for ventilation relating to wood burning stoves were updated on 1st October 2010, with the ventilation requirements based on the air permeability of the house and the rated output of the stove. It's best to check this out with a professional installer.

The efficiency of a wood stove can't be underestimated: with an open fire, around 80% of the heat can disappear up the chimney, but with a wood burning stove, only 15% of the heat goes up the chimney. This means it provides a far superior heat output.

You must have your chimney swept before a new wood fireplace is installed. It's vital that your chimney is cleaned and properly maintained regularly, to avoid a chimney fire. This is because over time, wood tar deposits can build up in the chimney and the heat from the fire will warm them, releasing combustible volatiles which can ignite.
Fireplace options for heating a home office and log cabin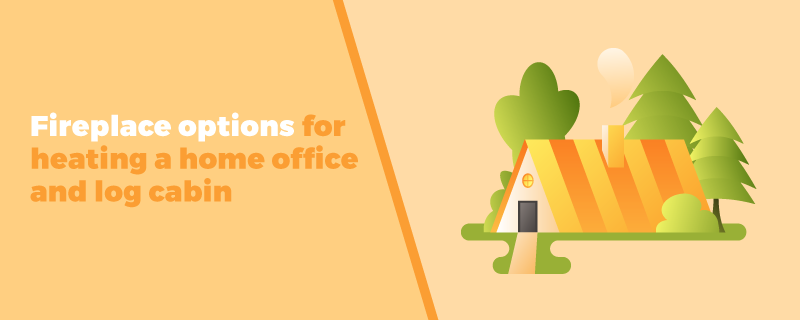 As well as heating your living room, providing a cosy fire to keep you snug on a cold winter's night, there are some excellent fireplace options for heating a home office or log cabin using a wood burner.

Sitting in your log cabin on an autumnal day, in front of your glowing wood burner, is an idyllic image and one that can be achieved, as long as your building adheres to the relevant regulations. In terms of structure, the type of floor you have will affect the outcome. The floor must be strong enough to support the stove and hearth. Another important consideration is whether the building can take the weight of the chimney.

Always be aware that because most garden buildings are made of wood, it's vital that your stove is a safe distance from the walls. If your stove needs to be closer to the walls due to space limitations, use heat shields, especially at the rear of the stove, as a practical solution.

Wherever your stove is positioned, it's recommended that there's a minimum distance of 150mm on either side of the stove within the opening and 300mm above. Building Regulations require there must be a minimum of 300mm of noncombustible material in front of the wood burner in the shape of a hearth.

It's best to go for a small wood burner with a low kW output, especially if you have insulation fitted in your cabin. Have it installed by a registered HETAS engineer to ensure the hearth, twin skin insulated flue and back plate are properly fitted. The common flue arrangement is one which goes straight up and out through the roof.

Can I put a wood burner in a garage?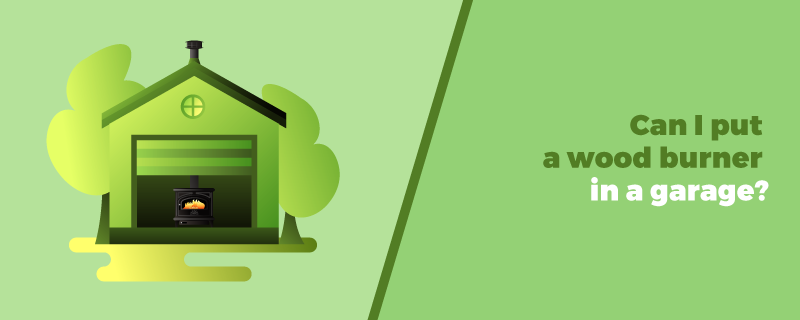 A wood stove is a great option for heating a garage or workshop, succeeding where propane or kerosene heaters may fail when the temperature is particularly low. These spaces can be notoriously hard to keep warm, particularly when the garage doors are open all day to allow access for vehicles and customers.

As an example of the type of stove you'll need, a garage measuring 24ft x 24ft, with a 10ft high ceiling, would require a wood stove rated at around 30,000 BTUs %28British Thermal Units%29 to achieve a comfortable temperature. Check with your supplier before purchasing to make sure your chosen stove fits the bill.

You could commission the services of a specialist to visit your home and recommend the correct stove for you. The heat output of a woodburning stove is measured in kW, with 1kW equating to around 3,400 BTUs. As a rough guide, you will require 1kW to heat every 14 cubic metres of space to reach a comfortable temperature.

What are the alternative heating methods?

If you've considered a gas fire or wood stove and you're still undecided, there are other alternatives, such as electric fireplaces. However, figures show that electric fireplaces can be a more expensive means of heating your home in the long term. When comparing an electric fireplace vs a wood burner, you may find the upfront installation costs are cheaper for an electric appliance.

However, it can be more expensive to maintain, especially with electricity prices on the rise, as an electric fireplace is notorious for being an expensive luxury in terms of running costs. Similarly, if you're thinking of converting an electric fireplace to gas, remember too that this is also tied to your utility bills and can soon send them rocketing, particularly in typically British winter weather.

A viable alternative to other heating systems is a modern woodburner bioethanol fire, which compares very favourably to a woodburner stove. It offers an ideal heating solution, creating the same pleasing style and providing plenty of warmth for any home. People who love the look and feel of a real flame fire in their home should consider a bioethanol fireplace, which has no assembly or fitting required, so the installation costs are zero.