Contrary to popular belief, these days most fireplaces can be used all year round, especially modern fireplaces that have adjustable settings and use fuels that burn without smoke. However, purchasing a fireplace is usually a considerable investment, which means you will likely want to stick with yours for a number of years. The good news is that just because you have bought a certain type of fireplace doesn't mean you can't change the way it looks throughout the year! In fact, changing your fireplace decor with the seasons has become increasingly popular over the years, which is why we thought we would give you some tips for every season:
Spring Fireplace Decor Ideas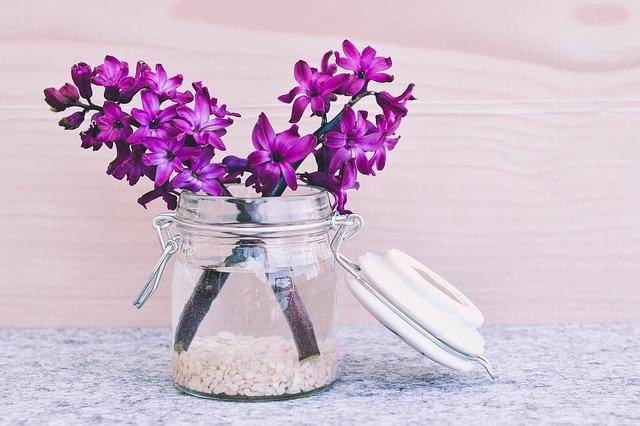 Photo by Jeremy Levine Design / CC BY 2.0
Spring is all about new beginnings, which is why it is the perfect time to do two things:
1) give your fireplace a proper clean and
2) rejuvenate your home decor with a fresh design! One of the great things about spring (we're thinking March, April and May) is that there are numerous bank holiday weekends which means you have more time to get things done. Bank holiday weekends are the perfect time to give your fireplace the TLC it deserves, especially if it had been used regularly during the winter months. How to clean your fireplace depends on the model you own as well as the fuel it burns; for example if you have invested in a biothethanol fireplace then all you will need is some soapy water and potentially a stainless steel cleaner for the fuel box. However, if you own a wood burning fireplace you will need a number of tools to remove the ash and grime - either way it's always a good idea to check the manufacturers' guidelines before getting the marigolds out!
Once your fireplace is back to its former glory you can think about redecorating it in-line with the season. As spring is when flowers start to bloom we would suggest bringing the outdoors inside with large flower arrangements that will look stunning on top of nearly any fireplace or mantelpiece. If you aren't particularly green-fingered try fake or dried flower arrangements instead, or just floral bunting and pictures. Don't forget to also make the most out of the Easter holidays by adding toy rabbits, chicks and mini-chocolate Easter eggs to your fireplace. We're sure they'll be a big hit with both you and your guests!
Summer Fireplace Decor Ideas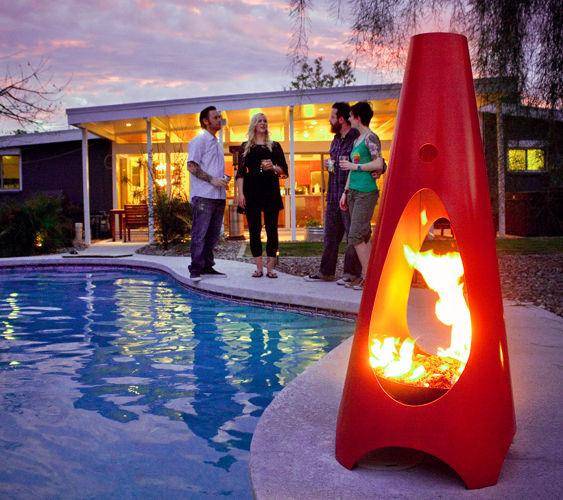 Photo by Media Director / CC BY-ND 2.0/span>
Fireplaces are unjustly neglected in the summer months as some people believe it is too hot use them (yes, even here in the UK!) However, when most people invest in a fireplace they do so to add a focal point to their room, not just to keep them warm. This means that even though you may not light your fireplace in the summer months you can still make the most out of it.
Fireplace accessories are a great way to add a bit of flair to your fireplace and some can even be used when it's alight.Try fire logs or pebbles which can be placed inside your fireplace and don't need to be moved if the weather changes and you decide to use your fireplace after all!
If you are adamant that you aren't going to be using your fireplace during the summer months then you can choose to decorate it with a whole host of objects. In one of our previous blogs we discussed 10 ideas for modern log burner fireplace décor ranging from traditional to modern, gothic to girly glam and book lover to yoga addict, so we're sure you'll find something right for you!
If you want to make the most out of your garden this summer but haven't invested in fireplaces for outside yet don't forget that many modern models are portable meaning you can move them throughout the year. Outdoor fireplaces look incredible during a warm summer night and will help your guests stay round that much longer. Then in the winter months you can bring them inside and enjoy the warmth!
Autumn Fireplace Decor Ideas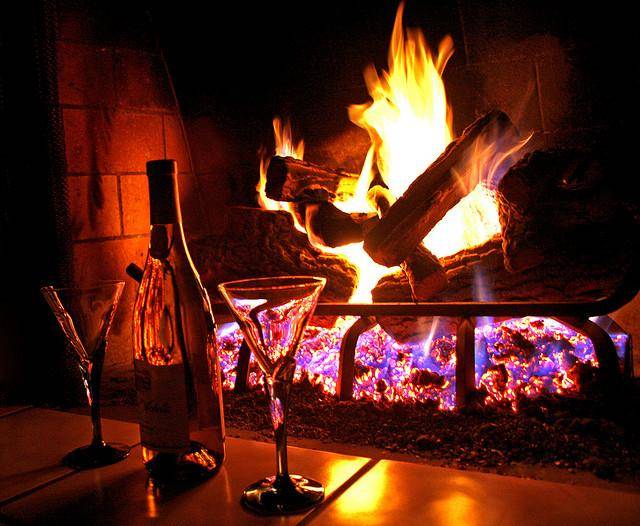 Photo by Steven S. / CC BY 2.0
When most people think about curling up in front of a roaring fire it's usually during the autumn months where the weather is cold and rainy. Autumn months can often seem a bit gloomy, however with the right fireplace you can turn your home into a relaxing haven perfect for any weather!
As fireplaces traditionally used wood as fuel many owners like to hark back to these times by adding woodland décor to their fireplaces during the autumn months. Much like in spring, let nature guide you when it comes to choosing colours; during the autumn months these include reds, oranges and yellows.
If you want to go with something a bit more quirky then why not design your own autumnal decorations using branches, leaves and anything else you can find outside? If you have kids this is a great way to spend a day with them as well as get them excited about sitting in front of the fireplace with you in the evenings (after all, they helped design it!) For those who prefer a sleeker, more modern design autumn is a great time to add a touch of luxury to your home. As soon as the temperature drops you will want to start offering your guests warming drinks including tea, coffee or even a glass of wine or whiskey. Bottles, glasses and tea sets make great mantelpiece decorations for those looking for a more 'adult' theme, especially crystal versions that will reflect the light of your fireplace.
Winter Fireplace Decor Ideas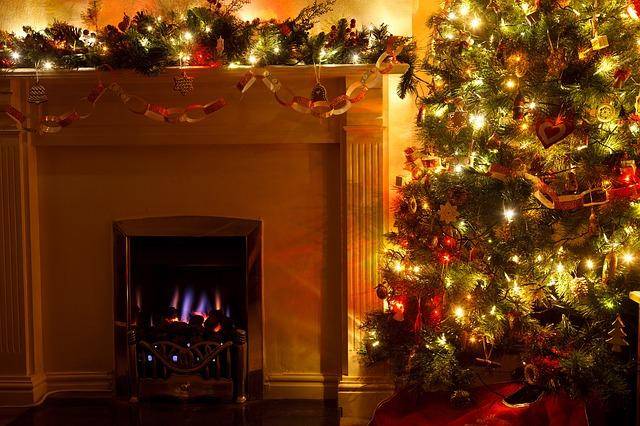 Photo by Pixabay
You can't mention winter without talking about Christmas – in fact for many it's the main thing to look forward to! If you want your fireplace to look picture perfect during the festive season then we suggest planning ahead for two reasons: firstly, it will give you the opportunity to play around with a couple of ideas before choosing your favourite, and secondly it means you may be able to grab a bargain before anyone else hits the shops!
When it comes to Christmas decorations there are literally hundreds of different items you can buy, create or adapt to make your fireplace stand out. Baubles, fairy lights, bunting and ornaments in a range of sizes and colours can all be arranged around your fireplace to give it that Christmas feel. Don't forget to also hang your stockings on the mantelpiece for Father Christmas to deliver your gifts!
Once the Christmas rush has ended there then comes another big day – New Year's Eve. Some of your already added Christmas decorations may still be suitable for this event, however you could move things about to make it more guest-friendly. A big clock is the perfect addition to your mantelpiece for News Year's Eve so you can all celebrate at midnight around the fire!
As you can see, your fireplace can be adapted to suit every season or event throughout the year. Fireplaces are generally associated with luxury and comfort, and by making the most out of yours you will appreciate it for years to come!