Home Remodelling Or Purchase A New Home?
When you've owned your home for any length of time, you're likely to face the dilemma of finding it's no longer exactly what you need. There comes a time when you must make an important decision on whether to upgrade your current home as a long-term investment, or put it on the market and move on.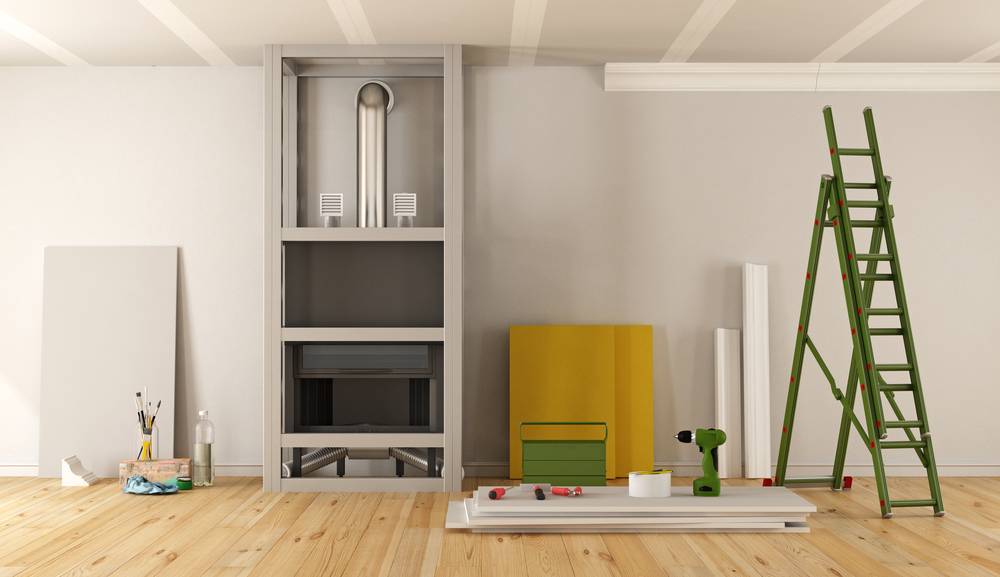 The decision on home remodelling vs moving is never an easy one. You will probably like your house, having lived there for several years, becoming emotionally attached - not to mention having spent a fair amount of money already on refurbishments.
But if you've simply outgrown the house, or it's starting to look dated, it's time to make up your mind about the pros and cons of remodelling vs relocation.
Refurbishing your home can range from major alterations, such as loft and basement conversion, building an extension, or adding a conservatory to something relatively simple and hassle-free that can make all the difference, such as a new bioethanol fireplace that will enhance your room with a real flame glow. You can mount the fireplace to your wall, or use it outside your house.
Buy a new home or a fixer upper?
First of all, take into account the main factors that impact your decision. The most important ones include your current financial situation; whether renovating your home will provide a good return on investment; and whether you can afford to buy a new home.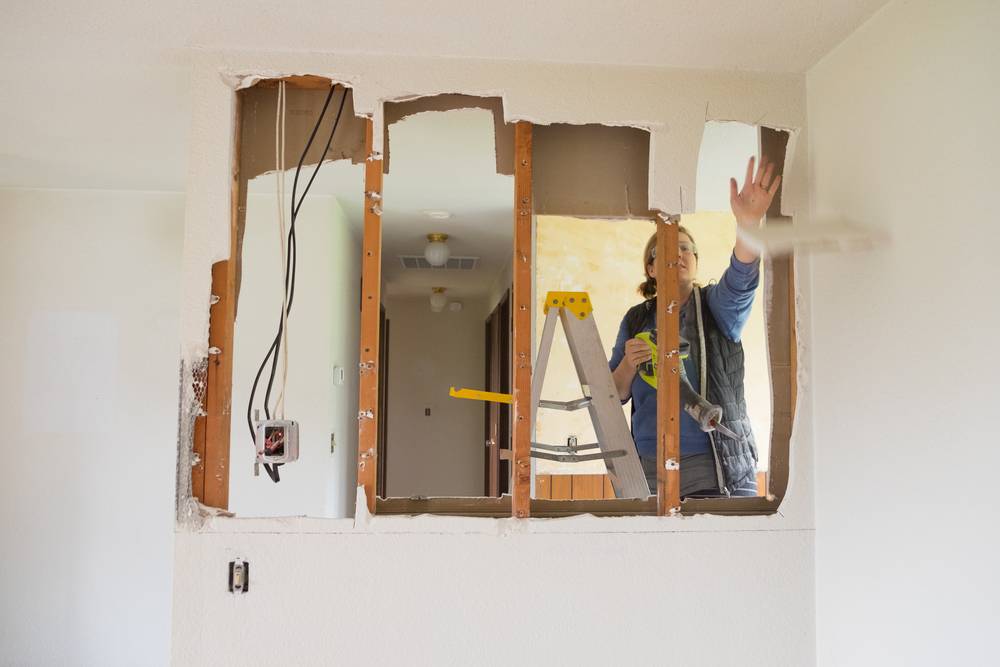 Even if you decide you can afford to move, also consider how you will feel emotionally. A survey by Morgante Wilson Architects revealed that only 30% of homeowners who are able to move end up doing so. The majority (70%) decide to stay at the same address and simply remodel their existing property, adapting it to suit their family's changing needs and lifestyle.
The study concluded that if you like the location, the surrounding area and most importantly, your neighbours, renovating might be the best solution, as you will experience emotional ties to your home.
What renovations are worth doing?
If you're not sure which home improvements add the most value, it might be worth asking a residential architect, who may see upgrade possibilities that you haven't considered, enabling you to fill every square foot of your home with maximum functionality.
When you choose the correct renovations, you can enjoy a home that suits your lifestyle, in the neighbourhood that you already like, while enjoying a return on investment (ROI) on the money you've spent on refurbishment.
According to a survey by peer-to-peer lending platform Zopa, a general refurbishment of your home adds an average 10% to its value. Homeowners across the UK added an average of £30,000 to their property's value thanks to home improvements. But some enhancements are better than others in terms of ROI.
The research was conducted among borrowers who had taken out home improvement loans, asking them how much profit resulted from the work. Conservatories came out on top, offering the best ROI of a potential 108%.
The survey results on ROI were as follows (based on the median profit):
• Conservatory cost - £5,300; profit - £5,750; ROI - 108%
• Garden cost - £4,550; profit - £4,000; ROI - 88%
• Exterior cost - £6,000; profit - £4,500; ROI - 75%
• Extension cost - £19,750; profit - £14,000; ROI - 71%
• Roof cost - £4,150; profit - £2,600; ROI - 63%
• Floor/carpets cost - £4,000; profit - £2,000; ROI - 50%
• Loft cost - £24,600; profit - £12,000 ; ROI - 50%
• Kitchen cost - £9,600; profit - £4,750; ROI - 49%
• Bathroom cost - £4,900; profit - £2,350; ROI - 48%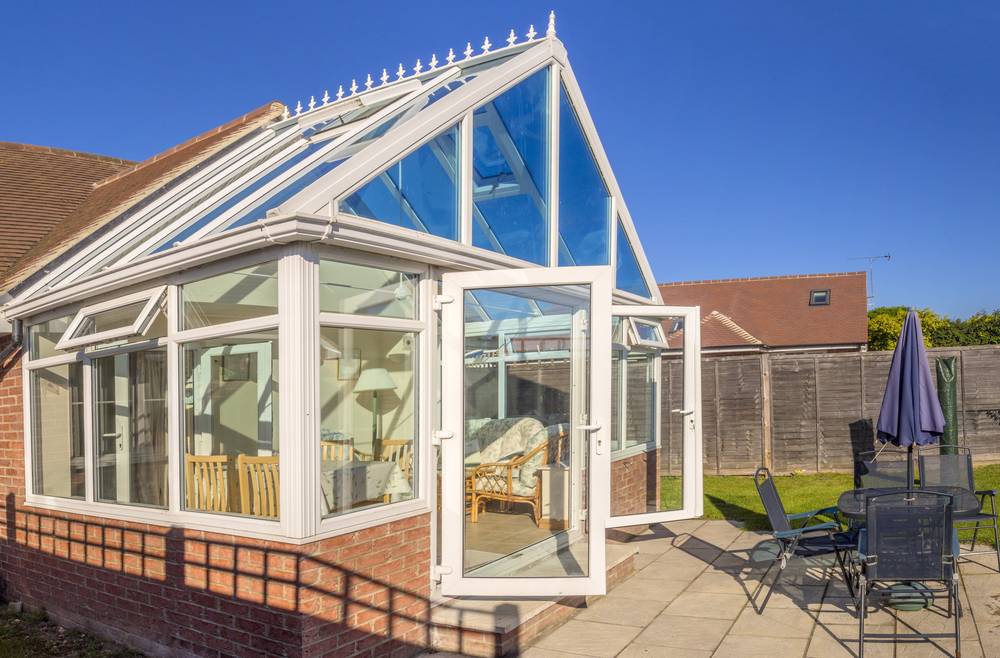 A conservatory will provide an extra room in your house, while renovating your garden and your home's exterior are particularly important, as these are the first things potential buyers see as they approach and can give a bad impression.
Remodel cost vs value 2017
Studying statistics can help you to decide the pros and cons of a fixer upper and whether it's worthwhile going ahead. The Cost vs Value Report is published annually by Remodeling Magazine to help homeowners decide whether the project they are considering is a good choice.
The 2017 report compares 35 average remodelling projects and how much value they will add to your home. The report concluded that remodelling would recover an average of 64.3% of the original investment when the home was sold. This was a marginal increase on last year's 64.2% figure.
The findings mirrored Zopa's survey overall, but the Cost vs Value Report also put loft insulation and entry door replacement among the top refurbishments in terms of ROI at 107.7% and 90.7% respectively.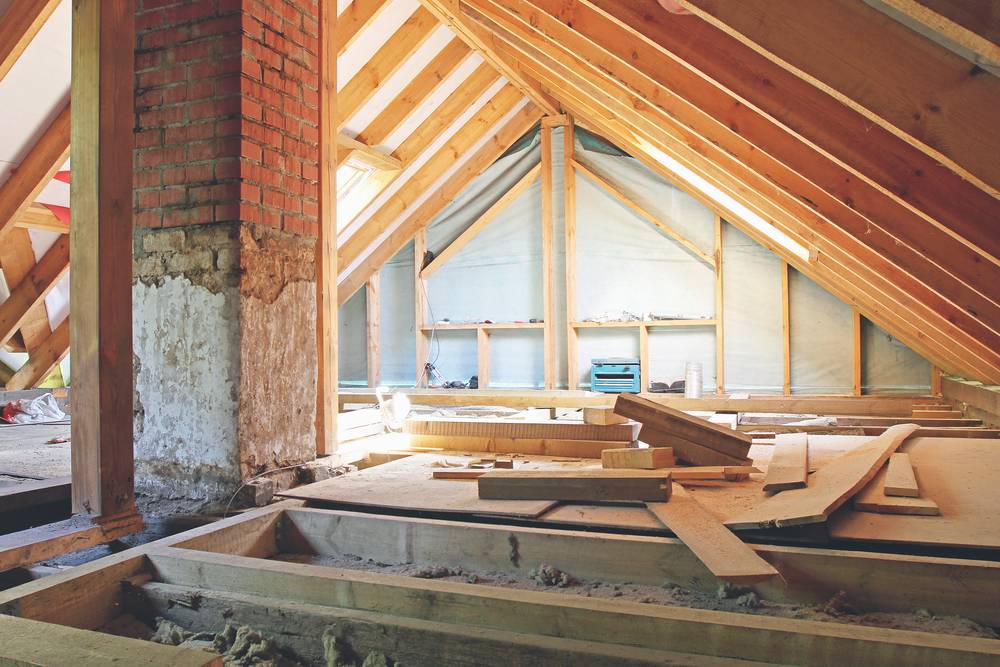 The 2017 report highlighted the benefits associated with upgrading your home, as there is currently an increased interest in repairing and renovating property to increase its value due to house prices going up, making it more difficult for buyers to progress up the housing ladder.
Remodel construction costs per square foot
When considering whether to remodel your home or move, realistic budget planning is crucial. Handy tools are available online to help your calculations and work out remodel construction costs per square foot.
This can help not only if you're planning on building an extension, but also if you're considering a new home. An estimating tool utilises figures calculated by the Build Cost Information Service. The calculator is updated regularly and responds to factors such as your location and the size of your home, enabling you to get an accurate estimate of your costs.
Regional variations
You may wonder about regional variations in the costs of remodelling vs buying a new property. Unsurprisingly, the costs of both are highest in London, according to data compiled by the price-sharing site, What Price UK. Using an index system, the highest costs for home improvement and building materials is in London, while the cheapest place is Northern Ireland.
The index gave the following cost ratings to each region, using various factors, such as the costs of materials and labour: Inner London 110; outer London 102; south-east 93; south-west 88; northern England 88; north-west 87; east Anglia 86; Wales 86; Scotland 85; east Midlands 85; Northern Ireland 81.
The construction costs were based on adding together labour charges, materials, plant hire, tools, overheads and the estimated profit that a contractor would charge for his services.
So is it worth it in financial terms to remodel your home? And does it add a significant amount of value to justify the expenditure? According to Zopa, the answer is yes. A study of homeowners who had carried out improvements showed that properties in every single region of the UK would benefit in the long-term from refurbishments.
The survey showed the average national ROI in the UK after remodelling a property was 80%. The average cost of the improvement was £16,550 and made a profit of £13,250. This was based on a pre-improvement value of £312,550 and a post-improvement value of £342,350, representing an increase in value on average of £29,800.
Based on regional variations in costs and profits, the survey showed that properties in every region of the UK would benefit from an increased selling price of the following percentage after remodelling:
• Northwest 16.1%
• Northeast 13.6%
• Southeast 12.9%
• Scotland 10.2%
• West Midlands 9.3%
• London 7.9%
• East Midlands 7.5%
• East Anglia 7%
• Wales and south west England 6.4%
• Northern Ireland 2.7%
Interestingly, although London rated top of the home improvement costs index, it rates only half way up the ROI index - so although homeowners there may spend more on refurbishing their property, they may not make as much profit when they sell as they would if they lived in the north-west. Homeowners in the north-west are low on the index of costs of remodelling, but top of the ROI index at 16.1% - more than double what London residents would make (7.9%) from a home refurbishment.
However, another factor is that house prices in London tend to increase more quickly than they do in other parts of the UK, according to data from the UK Economic Outlook Survey (July 2016). In national terms, the decision by the UK to leave the EU (Brexit) shook the housing market and growth of 3% in 2016 was projected to slow down to 1% by the end of 2017.
However, a major price crash was not anticipated and after an initial dip, house prices were predicted to increase by 4% in 2018 and by around 5% to 6% annually between 2020 to 2025. In regional terms, London could experience a more significant short-term reduction in growth because of Brexit, with house prices still rising, but an estimated £60,000 lower than they would have been if the UK had voted to remain.
The estimated difference in growth in house prices for other regions, determined by the Brexit leave vote, is:
• Southeast - £30,000 lower than they would have been with a "stay" vote
• East of England - £23,000 lower
• Southwest - £20,000 lower
• Midlands - £15,000 lower
• Other regions - £10,000 lower.
Scotland is the only region expected to suffer a slight decline in house prices by the end of 2017, although this is only temporary and the housing market there will recover quickly. Between 2018 and 2020, projected house prices across the UK will experience significant recovery from the Brexit vote.
Average house prices in London are estimated to reach around £530,000 by 2020, compared with house prices in the regions:
• East of England £302,000
• Yorkshire and the Humber £164,000
• Southwest £269,000
• West Midlands £192,000
• Northwest £161,000
• Southeast £344,000
• Northeast £139,000
• East Midlands £189,000
• Wales £165,000
• Scotland £156,000
• Northern Ireland £136,000
• UK average £240,000
The UK Economic Outlook Survey forecasts that 20 to 39-year-olds who bought their first home in 2016 on average might be able to afford to step-up to a larger property in around four years. This may strengthen the case for buying a cheaper property, carrying out home remodelling to increase its value and selling when the housing market begins to recover significantly from the Brexit vote.
Sources:
http://www.ourproperty.co.uk/guides/top_ten_home_improvements/
http://www.bankrate.com/finance/real-estate/remodel-home-or-move-1.aspx#slide=1
http://www.moneycrashers.com/relocating-vs-remodeling/
http://www.thisismoney.co.uk/money/mortgageshome/article-2834756/
http://www.bankrate.com/finance/real-estate/remodel-home-or-move-1.aspx#slide=2
http://www.remodeling.hw.net/cost-vs-value/2017/
http://www.constructiondive.com/news/remodeling-magazine-releases-annual-cost-vs-value-report/433751/
http://www.constructiondive.com/news/nahb-q3-remodeling-index-gains-4-points-as-homeowners-seek-upgrades/428745/
https://www.homebuilding.co.uk/build-cost-information/
http://www.ourproperty.co.uk/guides/top_ten_home_improvements/
https://www.homebuilding.co.uk/calculator/
http://www.pettyson.co.uk/News/10064/9-High-ROI-Home-Improvements.aspx
http://www.whatprice.co.uk/costs/regional-price-variation.html#axzz4hflY663F
http://blog.zopa.com/2014/11/04/home-improvement-roi/
https://www.pwc.co.uk/assets/pdf/ukeo/ukeo-july-2016-housing-market-outlook.pdf