As fireplaces are usually the focal point of a room it's essential that they properly represent your personality and style. Luckily, over the years fireplaces have developed so you can now choose from a range of shapes and styles suitable for your needs. However, choosing the right fireplace is only the first part of creating that perfect centrepiece for your home, as once it's installed you need to decide how you want to decorate it!
Due to the varying types of fireplaces out there you may be a bit stuck when it comes to deciding on your decor, which is why we have come up with these 10 ideas guaranteed to suit any taste:
I'm Looking For: Minimalist Design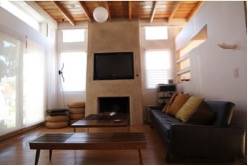 Photo by Jeremy Levine Design / CC BY 2.0
Minimalist home decor first became popular back in the 1980s, and even though it's not to everyone's taste there is no doubting that it has that 'wow' factor. If you have chosen to decorate your home using a minimalist approach then it's unlikely you will want to clutter your fireplace with knick-knacks or colourful embellishments, so the key here is to keep things simple. To help your fireplace stand out in a minimalist setting choose something eye-catching such as an open plan white fireplace or even a curved piece fitted to the wall. Remember, minimalist doesn't have to mean boring - in fact quite the opposite! If you are thinking of going for the minimalist look make sure your fireplace has a real presence that attracts attention.
I'm Looking For: A Comfy Haven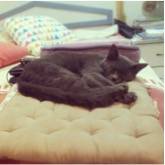 Photo by Shanaz AL / CC BY 2.0
On a cold, rainy day we've all thought about snuggling up in front of a nice warm fire with a cup of tea and a book, however this luxury is easier to accomplish than you think! In the UK there are plenty of houses where fireplaces and their accompanying chimneys have been bricked up, however you don't have to spend thousands of pounds replacing them in order to create your own comfy haven.
Small, stand-alone bioethanol fireplaces can fit easily into original fireplace brickwork and provide an authentic looking flame. Once you have chosen your ideal fireplace you can think about decorating the surrounding mantel piece - we suggest Victorian-esque candlesticks, jewellery boxes or picture frames to give your fireplace that luxury feel. Don't forget to also stock up on comfy cushions and throws to complete your new relaxation space.
I'm Looking For: Something Hip(ster)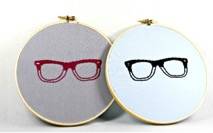 Photo by Hey Paul Studios / CC BY 2.0
These days you can't find anything cooler than a converted warehouse, possibly based in east London, with a quirky design and lots of stunning features. Unfortunately, not all of us has access to the small fortune it costs to buy these types of properties, but you can steal their style!
If you are going for the quirky look you have very few limits, which means it's time to get those arts and crafts out. Stencilling or adding decals to your fireplace will make it truly original, especially if you add personalised messages or signs. For the surrounding areas add re-purposed mason jars or wine bottles filled with fairy lights or corks. As a final touch surround your fireplace with miss-matched artwork.
I'm Looking For: An Alpine Cabin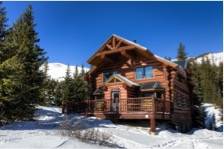 Photo by Pixabay
Ski bunnies around the world rejoice - you don't have to travel for miles to partake in a bit of apres ski! Fireplaces are practically essential in all ski resorts, and now you can add the same look and feel to your home with some clever decorating tricks.
For that rustic look invest in some wood beams and cut them to size to create a beautiful mantel for your fireplace. Add some fluffy rugs and dried twigs to finish off - just make sure they are far enough away so they don't cause a fire risk.
I'm Looking For: Gothic Opulence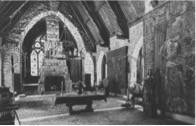 Photo by Wikipedia
No gothic film is complete without a giant castle and fireplaces roaring away in the background as there is something magical about a gothic fireplace. If you have a passion for magic and wonder your fireplace should be the centre stage of your room - so make sure it's impressive!
Fireplaces are at their most impressive when there is very little light in the room, so if you are going for a gothic feel try installing thick curtains that block out any extra light. Purples, dark blues and maroons can all add flickers of light and warmth especially when illuminated by your fireplace's flames. Just remember to take it easy - you don't want your room to end up looking like Dracula's lair!
I'm Looking For: Inner Peace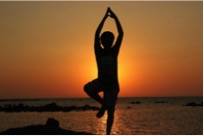 Photo by Pixabay
As many of you will already know, fire is one of the four elements along with air, water and earth, which is why fireplaces can help those looking for inner peace. Sleek, open fireplaces are perfect for those who want to de-clutter their lives and focus on what matters most or just relax after a long day.
If you want to make the most out of your fireplace, place some crystals around it that will promote positive energy and add to the overall look and feel. Adding blinds to your windows is also a great way to control the natural light entering the room depending on whether you want an energising or relaxing atmosphere.
I'm Looking For: A Taste of the Orient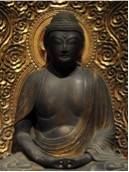 Photo by Daderot / CC0 1.0
Asian home decor has been popular around the world for centuries due to its mix of simplistic design and breath-taking detail. Dark wood is therefore perfect for an Oriental themed fireplace, which you can add to with traditional Asian artwork and statues.
According to the art of feng shui, fireplaces send energy out into the home, while circular mirrors can symbolise the flow of the universe. Place your mirror on top of your mantel piece and feel the good energy reflect across your home.
I'm Looking For: Outdoor Fireplaces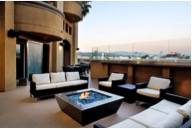 Photo by Architecturist / CC BY-SA 3.0
Garden parties are a big hit here in the UK, however it's often difficult to guarantee good weather. This is why some people decide to invest in standalone fireplaces that can be used both indoors and outdoors, giving their garden a 'holiday' feel. Firebaskets and firepits are a great way to add some warmth to your garden party as well as add a focal point to your events.
If you are planning on hosting a garden party anytime soon why not go all out with a tropical theme including tikki torches, bright coloured cocktails and a range of chill out areas for your guests. Or you could replicate a Hollywood-style night party complete with champagne flutes, nibbles and delicate fairy lights surrounding the garden.
I'm Looking For: A Book-Lovers Paradise.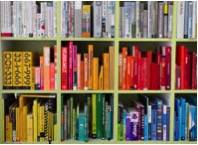 Photo [cropped] by John Nakamura Remy / CC BY-SA 2.0
Books and fireplaces go together like fish and chips, a horse and carriage or Thelma and Louise. Stacks of books can be used in myriad of ways, such as makeshift coffee tables ot sideboards. You could even invest in a quirky bookcase that surrounds your fireplace allowing your favourite writers to take centre stage!
I'm Looking for Girly and Glam.
There is something quintessentially glamorous about a fireplace, so if you are a girl looking to give your home that Hollywood starlet feel you need your firepalce to scream bling. Large, detailed mantel pieces with gold or soilver lining can easily achieve this, as well as chandelier or two if your budget stretches that far. Try a chaise lounge upholstered in dusky pink material ideally a velvet in your budget allows). Finish the look with a 1950's style bar-cart on wheels complete with ice bucket, martini glasses and your favorite tipple.
When it comes to modern log burner fireplace decor there is literally an infinite amount of choice depending on your taste and preferences. One thing is for certain though - by making your fireplace special both you and your guests will always want to be around it.