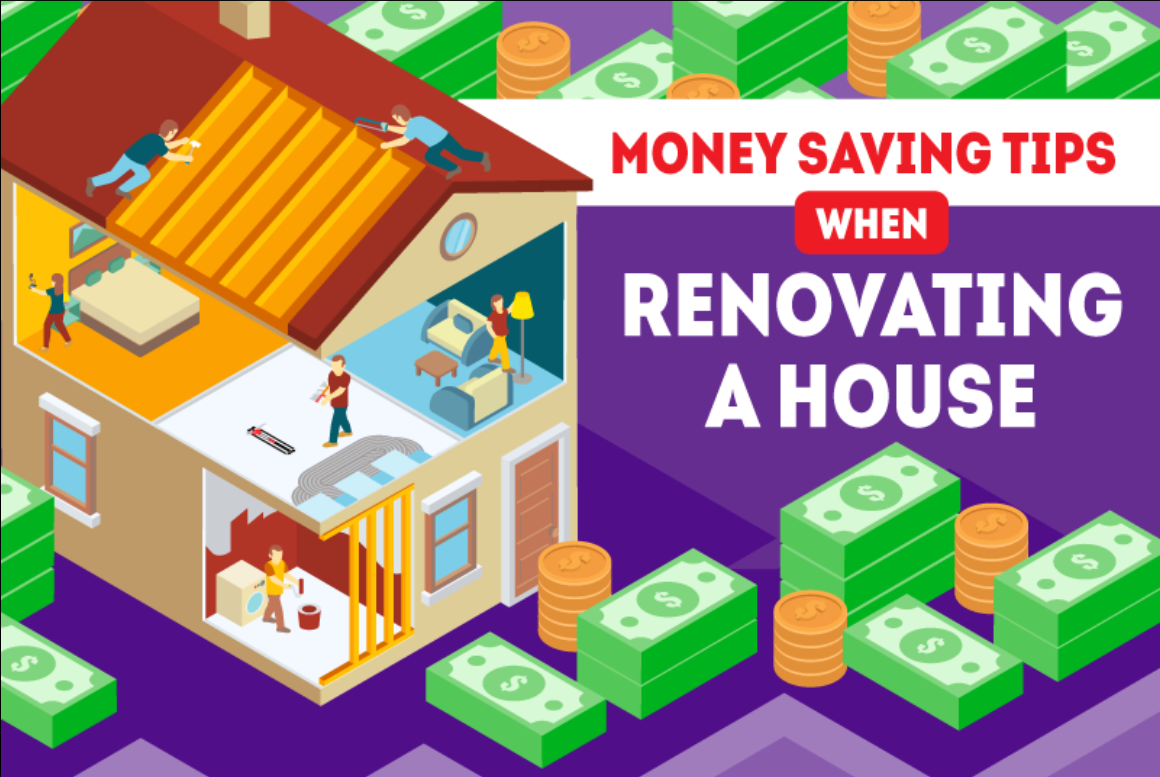 Money Saving Tips When Renovating A House

10% off on our Bioethanol Fireplaces. Subscribe Today!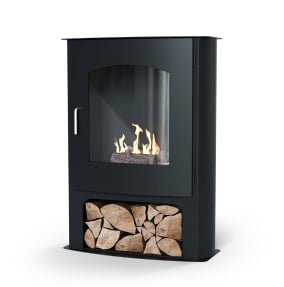 Renovation projects have a nasty habit of going over budget, far more than self-builds, because there's always a chance that an unexpected hitch will spring up, leading to more money being spent than anticipated. However, careful planning can help to keep your project on track, without any unpleasant surprises.
Read on for some useful tips on how to renovate a house on a budget, as there are many ways to keep cost of renovating a house under control, without resigning yourself to a low-quality finish.

1. Housing and energy grants
Did you know there's free cash available to help boost your home's energy efficiency? The key is knowing where to look. Many grants go unclaimed, because householders simply don't know they're available. In fact, energy is among the main grant-giving areas, as government funding is available to conserve the environment.
Check out these handy tips on getting grant aid for people on a budget. Major energy suppliers in the UK also give away freebies to certain groups on low income, including new boilers and insulation, to fulfil their energy efficiency obligations.
The government's Energy Saving Trust provides an information helpline in England and Wales on 0300 123 1234; or contact Greener Scotland on 0808 808 2282; or 0300 200 7874 in Northern Ireland, for advice.
The cost of a new boiler varies and can be as much as £2,300, so if you're eligible for a free replacement, it's a fabulous freebie. The more efficient your boiler, the more heat it will produce, while cavity wall insulation and loft insulation can also reduce your energy bills, so it's well worth looking into.
2. DIY
The obvious way of saving money when considering how to renovate a house yourself is to brush up on your DIY skills and tackle some of the labour.
Of course, be realistic - if you lack the relevant skills, patience and enthusiasm to take on certain specialist jobs, don't try, as it could cost you more in the long run. Have an idea of what you are capable of doing yourself. Unless you're a qualified electrician, for example, it's never a good idea to start tinkering about with the electrics.
The type of jobs you can do yourself include painting, hanging wallpaper, laying wooden flooring, fitting a kitchen, hanging doors, tiling, grouting and fitting skirting boards. (there's plenty of great videos available on sites like Youtube.com or Vimeo.com
Tasks you may not be able to take on include plastering, as it's a skilled job; electrical work; any plumbing involving gas, unless you're a registered gas contractor; bricklaying, as this isn't as easy as it looks; and anything you're not comfortable with, such as glazing, or cutting floor tiles or solid timber to size.
3. Don't buy too cheap
This may sound silly, but if you buy super-cheap products, it may end up being a bigger house renovation cost for you in the long run. For example, if you buy cheap emulsion or gloss, you may end up having to buy twice as much, as one coat might not give good coverage.
Bargain basement screws and nails may bend or snap, while bottom-of-the-range grout and adhesives may be less effective. Although you don't have to spend the earth, buying medium-range, quality products can save you money in the long run. As for everything else in life…you get what you pay for!
4. Buy pre-owned
Some people scoff at buying second-hand goods, but today, with online auction and selling sites, it's much easier to find quality bargains than it used to be. When you're looking for tips for renovating a house on a budget, pre-owned furniture and fittings can be as good as new, and places such as auction houses, flea markets, recycling centres, car boot sales, second-hand shops and even charity shops are well worth a visit.
It's even better if you're handy at restoring furniture - in many cases, this can be as easy as re-varnishing a dining table and chairs, or painting a chest of drawers. You could save yourself hundreds of pounds.
Mix and match more expensive items with pre-owned or cheap off-the-shelf buys, such as in the kitchen, where cheaper unit doors can be transformed by adding intricate knobs and handles for a classic look. Maybe you could even set up a Pinterest account to create a digital board of ideas.
5. Maximise space
One of the best tips for renovating a small house is to maximise existing space to ensure every area is used to maximum efficiency. Your kitchen is a prime example of this - you may not have to knock out walls to gain extra space if you replace bulky shelves and units with cabinet-high, pull-out drawers and racks to house smaller items.
Although you will have the additional outlay of buying units, this is far cheaper than having to build an extension. Expanding upwards by adding more horizontal planes, rather than just one wider one, will give you more floor space.
6. Fireplace renovation
Save money on renovating an old, empty fireplace by simply inserting a bioethanol woodburner fireplace or a bioethanol fire basket, as this can be a far cheaper alternative than installing a traditional fireplace.
As well as saving you money, they are also smoke free, so there's no soot or messy chimney-cleaning. You can enjoy the sight of a glowing real flame in moments, without the hassle, at a fraction of the price.
7. Quick fixes
If you're wondering how to renovate a house with no money, a few simple quick fixes can make all the difference. For example, if your hall seems narrow or cramped, adding a mirror on either side will make it seem magically bigger. The same theory applies throughout the house - reflective surfaces will make any area seem larger.
Never underestimate the power of a fresh coat of paint - whether it's your front door and window frames, or your interior walls and doors, it's a simple, cheap way to create an ambience of glossy freshness. Paint offers immediate results and is relatively inexpensive. Even an amateur can do a decent job.
Similarly, give your house a top-to-toe clean - not just a quick whizz round with the vacuum cleaner and polish, but a major deep clean, including your soft furnishings and carpets. You'll be amazed at the difference these two simple activities can make.
8. Functionality over size
Bigger isn't necessarily better in the case of your bathroom, where opting for functionality over size can enhance the space. If you have a bathroom and WC combined, a nice touch is to introduce a partition to create a separate room for the toilet. If you can't include a window, add a fan. Instead of custom glass shower doors, modern shower curtains can look just as good, at a fraction of the price.
9. Plan ahead
When you're counting the pennies and wondering how much to renovate a house completely, planning ahead can help you avoid any nasty shocks. Before you start, have a clear idea of what you want to do and then work out if you can afford it.
Plenty of websites can help with a simple tool - a cost to home renovation calculator - enabling you to input the dimensions of your home, room by room, to calculate the total area and estimate how much it's likely to cost in terms of flooring or carpets, for example. Don't start the project without having an idea of the expenditure, to avoid possibly running out of money half way through.
Even when you're on a tight budget, following simple money saving tips when renovating a house is a sensible way of ensuring your home is your castle, where you can enjoy spending quality time in comfort, also adding value to your property, should you decide to sell in future.
How did our home building cost saving tips fare for you? Share your thoughts!