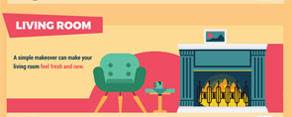 A Comprehensive Checklist for Home Renovation

10% off on our Bioethanol Fireplaces. Subscribe Today!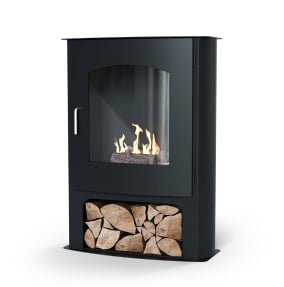 When you're planning on investing money to refurbish your house, it can seem a daunting task if you're not sure where to start. With so many aspects that can be improved, it's easier if you use a renovating a house checklist to give you some ideas, rather than setting off without a plan of action.
Create Your Own Full House Refurbishment Planner

This is the best way of spending money smartly, as there may be aspects of the work that you don't even consider until you sit down and think about it. Save time and money by knowing what to do first when renovating a house.

A good rule of thumb is to go through the house room by room, so you have an idea of the jobs that need doing and the order of renovating a house. To help with your interior house renovation, Imaginfires have created and provided a comprehensive house renovation checklist to serve as your own home remodelling planner that can be viewed and downloaded below.
Your Home Renovation Checklist


Exterior


How to renovate a house? Where to start your house renovation?
A good place to start is often the exterior to make sure your house is in a state of good repair. This should be high on your complete house renovation order of works - there's no point in making aesthetic changes to the interior if structural work needs doing outside. Take into consideration:

1. Have a professional inspect your roof, including the gutters, flashing and downspouts. If your roof has been in place for 20 years or more, it may be reaching the end of its lifespan. An expert can identify whether it requires repairs or replacement.

2. Have your attic inspected too. Find out whether you have adequate loft insulation. You can save money on energy bills by having your loft properly insulated, rather than letting heat escape through the roof.

3. Inspect your exterior paintwork and if any is peeling away, make sure you buy new paint that is durable and weatherproof.

4. Examine your windows and doors. If your house has old, single pane windows, consider replacing them with double or triple glazing to boost energy efficiency. Check whether the frames are looking shabby and whether your doors require refurbishing. A fresh coat of paint can make all the difference.

5. Does your garden need a makeover? If you're looking to add value to your house, having a well-kept garden can make all the difference. After all, it's the first impression visitors have as they approach. Employ the services of a professional gardener to cut back an overgrown garden and then carry out regular maintenance.

Layout

During the home renovation process, you may decide you need more space in general. Older houses tend to have segmented rooms, while the modern trend is for an open layout. Work out the most cost-effective means of increasing your space:

1. If you're considering removing some walls to connect different rooms and expand some areas, this can be costly, as structural work requires consultation with a professional and layout changes may require a foundation upgrade. Bear this in mind before proceeding.

2. Converting and furnishing your attic or basement can be a more cost-effective way of increasing your space, rather than making drastic layout changes.

3. Many people consider building an extension, such as a conservatory or ground-floor extension to open up their kitchen, for example. This is a great way to renovate your home, but remember that planning permission is needed for certain types of extension.

Floors

If you're looking to modernise your house, the flooring can make a big difference:

1. Do you have carpets in every room? If so, you may wish to replace them with laminated hardwood floors for a more modern feel.

2. If you prefer carpets, consider buying new ones, particularly in areas of heavy footfall such as the hallway and landing, where they may have become worn and tatty.

3. If you have tiled floors, such as in your kitchen or bathroom, consider renewing the tiles for a more modern look. When you decorate, replace the tiles at the same time to improve the overall aesthetic appearance.

Electrical

Don't overlook your electrical system just because most of it is hidden behind walls:

1. Have your electrical service panel inspected to make sure it's set up to meet your current needs.

2. Check whether your electrical outlets are working properly and decide whether you need to add any additional sockets.

3. Consider the lighting and assess whether the existing light fixtures and fittings need replacing, for practical or aesthetic reasons. You may want to have additional lights installed.

4. Inspect the light switches to make sure they are working properly, including dimmer switches and any that are on a timer.

5. Assess whether you need any rewiring to allow you to have a security light outside on your porch, for example.

Plumbing

Consider upgrading your plumbing during a home renovation, particularly if it involves the bathroom, kitchen or laundry room.

1. Consider replacing any older, galvanised pipes with new copper piping.

2. Have old sewer pipes checked, as they can get obstructed over the years, eventually backing up into the shower, bath or toilet. They need to be cleaned out or may need to be replaced.

3. Replace any outdated plumbing fixtures with more efficient modern ones.

Living room

A simple makeover can make your living room feel fresh and new.

1. If you're painting the walls, treat them like a blank canvas, adding a splash of colour, paintings or photographs, borders and other accessories for a totally different look.

2. Fireplace renovation is a great idea, as the fireplace is the heart of the room. Consider a bioethanol fireplace, as these can give off as much heat as en electric heater, but cost less to run. They could be free-standing or wall-mounted.

A Simple Home Remodel Checklist To Manage Home Renovations Projects.


3. If your budget won't stretch to new furniture, take a look online at auction sites, pre-owned dealers and even visit a charity shop, where you can find designer bargains at a fraction of the price.

4. When your existing furniture needs a facelift, invest in throws, new cushions or cushion covers to complement the décor. This will give your room a lift without spending the earth.

5. Swapping curtains for blinds, or vice versa, can change the living room's whole appearance.

6. If you have a larger budget to work with, consider adding French or bi-fold doors to open up space, enabling you to walk straight into your garden in the summer.

7. Consider your home entertainment system - if your main entertainment is watching TV, check out larger screens and surround sound for a complete home cinema experience.


Bathroom

Aside from replacing your bath, WC or shower, take a look at handy tips on smaller renovations that can make a big difference:

1. Check that you have adequate ventilation and add ceiling fans if necessary.

2. Create new storage space for toiletries - if you don't want traditional plastic units with shelves hanging from your showerhead, ask a professional to build in-the-wall shelving. It can be tiled to complement your décor and doesn't protrude into the shower.

3. Add accent tiles to provide some colour to the bathroom, without having to re-tile the whole room. Use special tiles sporadically in the tile pattern, or as a border.

4. Change old-fashioned light fixtures for more modern ones. Recessed lighting over the shower is a great option. Make sure you choose lights that are rated for bathroom use.

5. If you're on a tight budget, splurging on a luxury item, such as high-end new taps, or a luxurious new vanity top, can make a massive difference.

6. Re-grout your existing bathroom tiles to give them a new lease of life.

Kitchen

The kitchen is the heart of the home and should be aesthetically pleasing as well as functional:

1. If you have a large budget, replacing all the kitchen units is the most obvious renovation, providing a uniform functionality with stunning new cupboards and surfaces.

2. If you're on a tighter budget, smaller changes can make a big difference, such as replacing the existing handles on cupboards and drawers with a high-end option to breathe new life into them.

3. If you dine in your kitchen, a breakfast bar with stools is a great space-saving idea, instead of having a dining table and chairs.

4. Think about how you use your space and the functionality of your kitchen - a new shelf beside the range is useful storage space for cooking utensils, oils and spices.

5. Have a designated place for knives such as a drawer to hold them in place, making it simple to spot the knife you need and making sure sharp items are kept out of the kids' way.

6. You can never have too many plug sockets in the kitchen - with the kettle, microwave, washing machine, blender, toaster and even a television needing power, employ an electrician to install new sockets, so you don't have the inconvenience of double adapters or extension cables.

7. If you feel your kitchen is full of boring cabinets, but you can't afford a whole new kitchen, try mixing and matching by adding glass doors to some, or installing wine shelves, to break up the regimented line a little.

8. Decorating the kitchen can make a massive difference. Paint the walls and ceiling in a light colour to make it appear bigger.

9. New tiles to complement the décor can uplift the room, making it more aesthetically pleasing and also easier to mop clean.

There are all sorts of things you can do to refurbish your house, according to your budget, so whether you have a lot or a little money, you can still make a difference.
Make a home renovation planner to start the process. Once you've drawn up your renovation order of operations on your apartment renovation checklist, it's time to get cracking and transform your home!